April 18, 2023
Get ready to level up at EsportsNext 2023! From August 21-22, the Radisson Blu Aqua Hotel in Chicago will be the epicenter of the esports world. EsportsNext provides an opportunity for industry leaders, business professionals, and gaming enthusiasts to come together and discuss the future of esports.
The conference includes compelling panels and speakers along with unique networking opportunities at the Wrigley Rooftops, a welcome reception, and a happy hour featuring a live esports tournament. B2B attendees will be able to collaborate on business opportunities that support the equitable and sustainable growth of the esports industry and related industries in gaming and technology.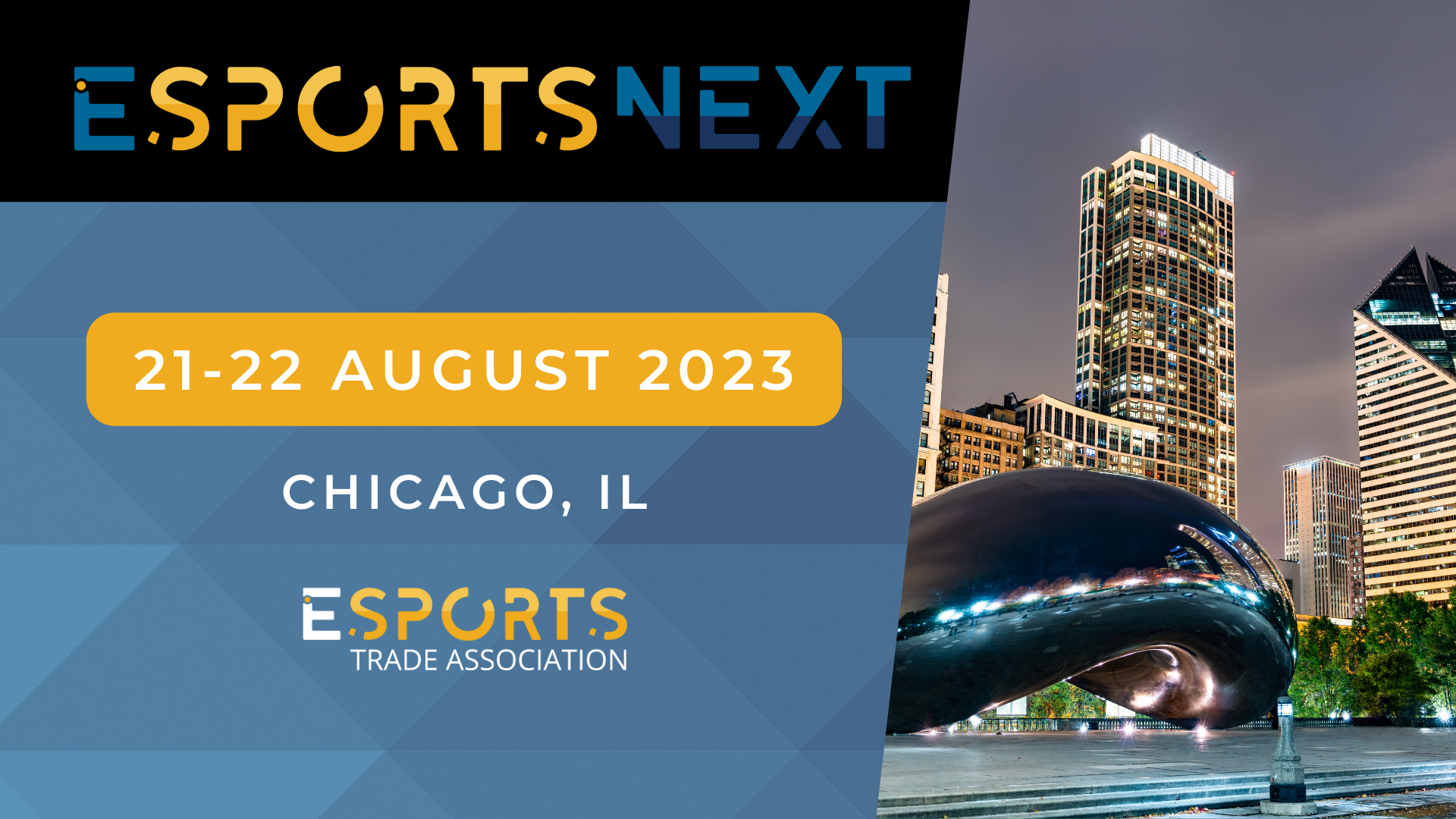 And the panels? Don't miss an opportunity to hear from the top minds in the industry on the state of gaming, the future of scholastic esports, and the analysis of marketing/partnerships. "These sessions are going to be game-changers," says James Hess from Encore, who is leading all audio/visual production.
"We're revamping the schedule and adding a professional element of fun," says Poss. Attendees can participate in the Open Mic Elevator Pitch Competition or hear from new businesses, or tune into Pecha Kucha presentations to learn a new subject in depth via a rapid audio/visual demonstration. "EsportsNext is the perfect platform for collaboration and business growth," says John Davidson, Chair of the Esports Trade Association and expert in gaming culture and brands.
Don't be left out of the action – register today! With a wide range of event sponsors, attendees can discover new business prospects and gather information on products and services that fit their company needs. 
Media inquiries are welcome – contact the Esports Trade Association at [email protected] for press credentials and more information. Let's make EsportsNext 2023 a year to remember!
About the Esports Trade Association
The Esports Trade Association (ESTA) promotes, protects, and advances the broader interests of the esports community. The organization accomplishes this by providing forward-thinking professional development programs, networking opportunities, relevant industry research, and valuable tools and resources to the membership. ESTA focuses on promoting business expertise and sustainable growth of the esports industry by growing the number of participants, sponsors, products, and services, procuring industry research, and executing industry events. Learn more about the ESTA and its mission statement at https://esportsta.org.
Categorized in: Esports News, ESTA News, In the News, Press Releases