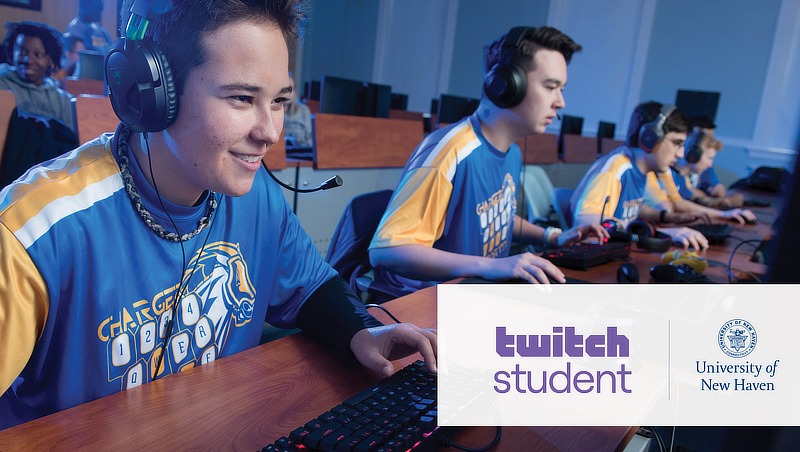 September 21, 2020
The University of New Haven has announced an academic partnership with Twitch. The affiliation will support the University's pioneering programs in esports that are officially launching in the fall.
"Our Esports and Gaming and Esports Management students will have the chance to learn from and build relationships with the executives of one of the most successful companies in the gaming industry," said Brian Kench, Dean of the University of New Haven's Pompea College of Business. "The interactions will provide unmatched learning experiences and incredible networking opportunities."
The collaboration with Twitch is the second industry affiliation the University's Esports and Gaming program has announced recently, following an association the University finalized with HyperX, the sponsor of some of the world's top esports organizations.
Both partnerships were spearheaded by Jason Chung, BCL, LLB, Assistant Professor of Sport Management and Executive Director of the University's esports program. He is a lawyer who specializes in building programs focused on succeeding in the business of esports.

Read the complete story
Categorized in: Esports News