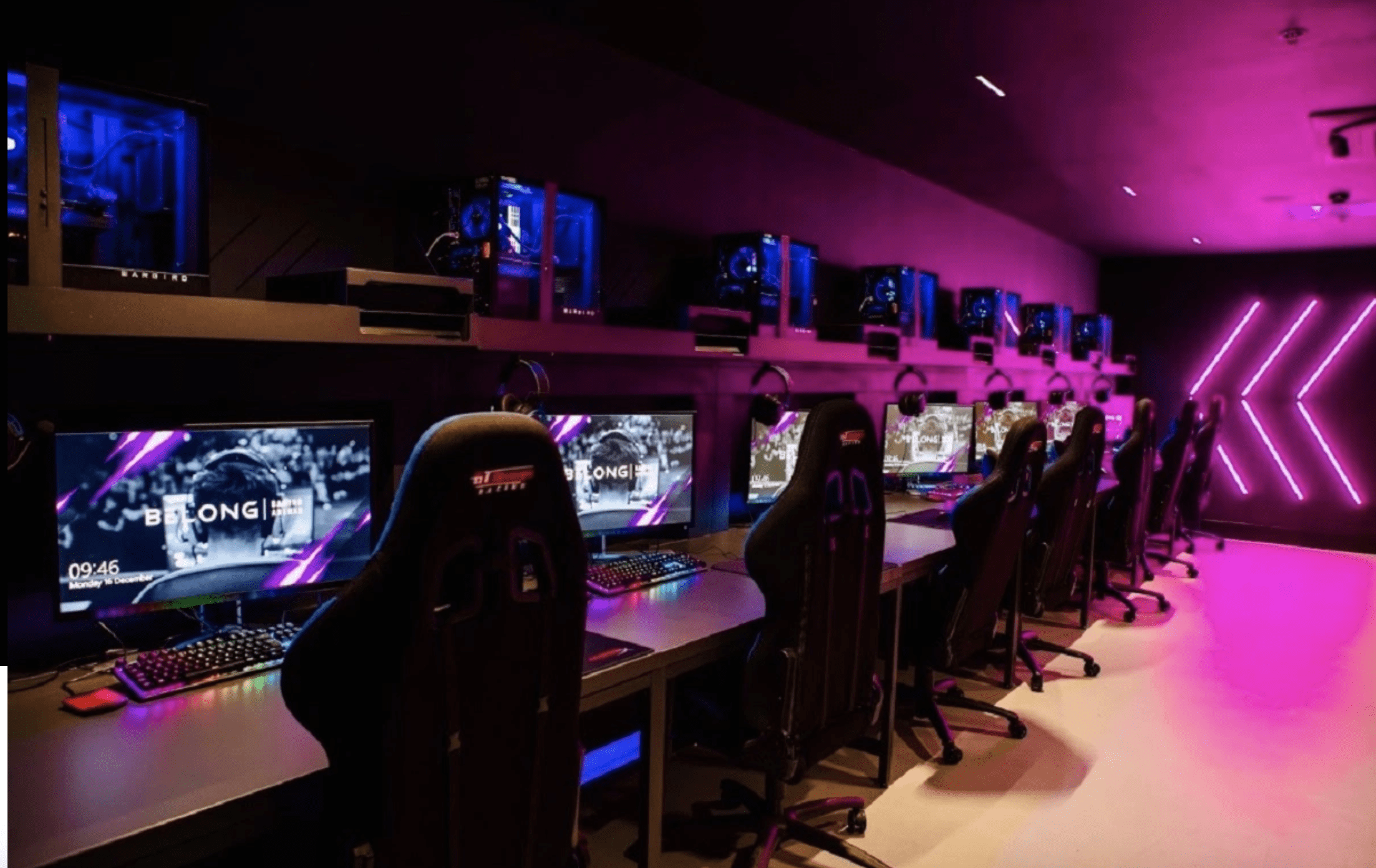 September 7, 2020
Mike Sepso and Sundance DiGiovanni were ahead of their time when they started the esports tournament company Major League Gaming in 2002. They persevered through a long winter and sold MLG to Activision Blizzard in 2015. There, Sepso helped design the Overwatch League.
Now they're on to a second act with Vindex, an esports investment holding company that got off the ground last year. Last week, they acquired the Belong Gaming Arenas brand from U.K. retailer Game, and they hired Game Digital CEO Martyn Gibbs to manage a larger rollout of the Belong Gaming Arenas.Play
New York-based Vindex will invest more than $300 million into building esports centers for amateur and casual players in the U.S. and other countries. Vindex's other business, Esports Engine, will provide operations services for the arenas, which are like PC gaming centers with an esports focus. Vindex has set up partnerships with a couple of team owners, Dallas-based Envy Gaming, and New York's Andbox to open multiple locations in their territories.ADVERTISEMENThttps://tpc.googlesyndication.com/safeframe/1-0-37/html/container.html
"What we're trying to do is bring top-quality esports to your hometown," Sepso said in an interview with GamesBeat.
Of course, most people can't travel right now because of the pandemic. But Sepso is betting that the locations will eventually open, and he believes now is a good time to lay the groundwork. I spoke with him about plans to keep esports moving forward.
Here's an edited transcript of our interview.
Above: Activision's Mike Sepso talks with our Jeff Grubb at GamesBeat 2016.Image Credit: Michael O'Donnel/VentureBeat
GamesBeat: That's quite a deal. It must have been time-consuming.
Mike Sepso: Yes, it was. It was time-consuming, and it took a lot longer than planned. We had to do most of it over Zoom.
GamesBeat: Can you go back to the motivation for it, what your thinking was in approaching the deal?
Sepso: I'll start with the vision for Vindex, which is to try to take on some of the bigger infrastructure-level challenges that esports and gaming content have in order to keep growing. We started by putting together a big global solutions provider, primarily for publishers, but also for streaming platforms. We're progressing quickly along that. We acquired NGE and Esports Engine last fall when we launched the business.
The second strategy for us has always been, after we felt good about our solutions business, to move into this. If you think of esports as a pyramid, what we started doing with MLG and the ESL guys were doing with the bottom of the pyramid, gamers organizing themselves and professionalizing a bit more. At Activision Blizzard, obviously we created the super-professional model. That's what most publishers are now pursuing. If you relate it to a typical sport, it went from grassroots organizations to the NFL right away. There's no middle.

Read the complete story
Categorized in: Esports News