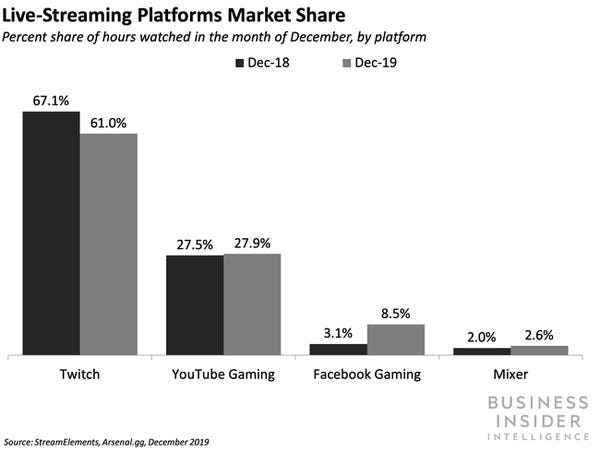 March 20, 2020
YouTube has struck a multiyear rights deal to exclusively stream game publisher Activision Blizzard's global esports competitions, excluding China, per Variety.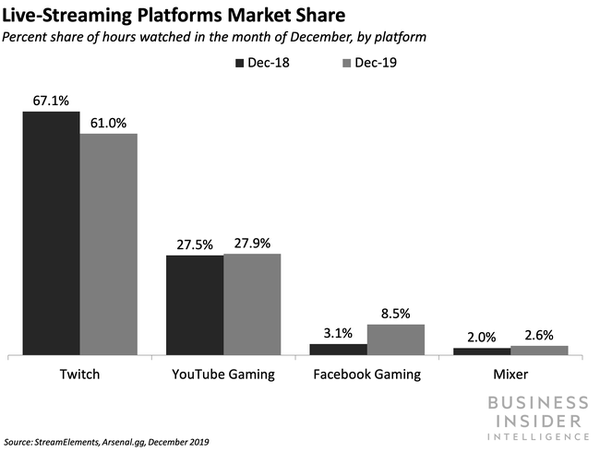 The publisher's leagues include Overwatch League (OWL), Call of Duty League (CDL), and Hearthstone Esports, and are among the most popular in the world.
While deal terms are unknown, it's a safe bet that YouTube spent big on these rights: Twitch previously held exclusive rights to Overwatch League, for which it paid about $90 million over two years, per Sports Business Journal. Losing these rights is the latest blow to Amazon's Twitch, which has recently seen a slew of gaming stars leave its platform for rivals.
The deal will likely drive attention to YouTube Gaming, helping it improve its positioning in the fight for video game live-streaming viewership. Twitch continues to dominate esports viewing among live-streaming platforms, but it's showing some vulnerability: Its market share in terms of hours watched shrank to 61% in December 2019, down from 67% in December 2018, per StreamElements and Arsenal.gg.
With a combination of individual esports talent and exclusive league deals, YouTube Gaming could stand to take market share from Twitch in 2020. That's in part due to this new deal, as league events can attract new, large-scale audiences to platforms: The two most-watched channels on Twitch in 2019 were Riot Games and Overwatch League, per StreamElements CEO Doron Nir to The Verge.
Categorized in: Esports News