EsportsNext Fall 2021: Elevator Pitch Competition
Do you have an innovative idea, product, service, or social enterprise solution? Do you believe it could be the basis for a successful new start-up in the esports community? Then the ESTA Elevator Pitch is the perfect opportunity to submit your idea for the chance to present it to a crowd of industry professionals. Must register and be present at the conference.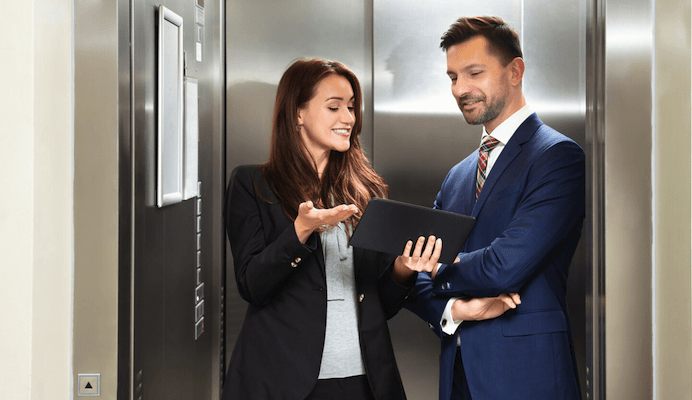 FREE ESTA Elevator Pitch Class
The Esports Trade Association (ESTA) proudly presents: Perfecting Your Pitch! How entrepreneurs seeking outside financing can create, polish, and present an effective sales pitch to potential investors.
WHO THE PROGRAM IS FOR
This program is for esports companies or startups with a bold vision for the future, in search of outside investors to help make it happen! It is designed for entrepreneurs who have previously pitched their business ideas unsuccessfully or those who are new to the world of pitching, who desire to learn how to create and deliver a compelling pitch presentation.
WHAT THE PROGRAM COVERS
Perfecting Your Pitch is a 4-week immersive coaching experience that will teach entrepreneurs how to:
Create crystal clarity around their business concepts to be pitched.

Deepen their knowledge of what a pitch is and how it works.

Create an effective business pitch to grab the attention of potential investors.

Deliver investor pitches to live audiences.

Incorporate frameworks and tools for effective pitch delivery.

Leverage a collaborative community environment (networking and cross-training) among participants.

Obtain positive reinforcement for their projects after the course is completed.
The program covers three principal stages of making an effective pitch: (1) Pre-Pitch Preparation (2) Making the Pitch, and (3) Post-Pitch Reinforcement. Emphasis is placed on hands-on training, meaning that participants will actively plan and create their pitches, deliver and refine their pitches before live course instructors, guest instructors, and other participants, until their presentations are polished and ready to be presented to their intended funders.
The classes are scheduled once per week, over an 4-week period, and are 75 minutes in length. The format will be a mixture of lectures from the instructors, question and answer discussions, in-class exercises, live pitch presentations, and simulated pitch presentations.
WHEN DO WE BEGIN?
The first class begins on Monday, August 16th at 12:00 noon EST and is led by entrepreneur and master business coach, Sharon Gill, author of "Clarity" What Business Are You In?" and "The Entrepreneur's Mindset." Mrs. Gill is currently a strategic advisor to the ESTA Board of Directors.
If you need to perfect your pitch, then this is your opportunity! Please click the link below to register for the program today!
DISCLAIMER
Please be advised that registration for the Perfecting Your Pitch program does not guarantee your selection for inclusion in the Elevator Pitch Competition, taking place at ESTA's EsportsNext Fall 2021 conference on September 12-15, 2021 at the Chicago, Hyatt Centric Hotel. Anyone seeking to participate in the Elevator Pitch Competition must submit a written application which will be judged and decided by the judging panel.
ESTA Elevator Pitch FAQ
Any questions? Please refer to the FAQ below, if you have any further questions please email us at [email protected].
Not registered for the conference? Register now and enjoy this exclusive benefit, limited spaces available!

Stay in the know
Subscribe to our newsletter
We represent the leading companies in esports.
ESTA is the trade association for esports leaders.