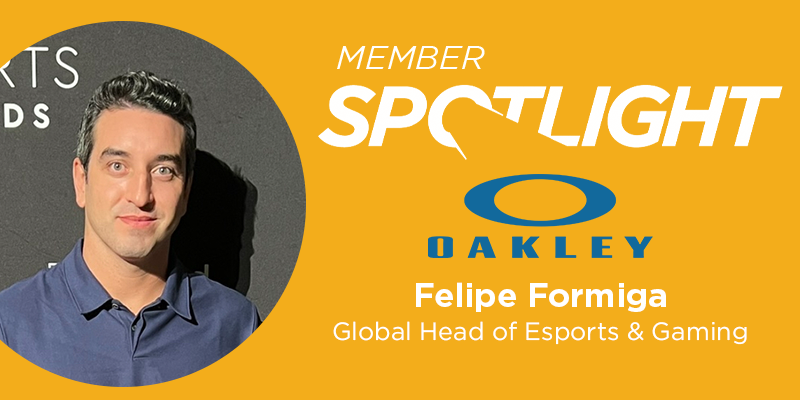 March 2, 2023
How did you get started in esports?
7 years ago, working at Adidas and sponsoring the first Esports teams uniforms.
---
Since you've entered the esports industry, what has been the biggest industry change or trend that you've seen?
The industry expanding massively from pure Esports performance to HUGE content consumption through streaming and social platforms.
---
What work has the company done within the esports industry?
I have been leading Esports and Gaming partnerships and strategy at Oakley. We have been able to invest millions of dollars in a positive impact on the community through athletes' and content creators' incentives, tournaments, raising talents sponsorship, etc. Most recent examples are the athlete Seth "Scump" Abner and the Orgs as OpTic Gaming, Team EnvyUs, and G2 Esports. More to come in 2023.
---
From your perspective, what would you like to see the esports industry do better?
Even though the Esports industry has grown a lot and received large investments, still has a big room for improvement towards being more business-driven. When it comes to brands injecting dollars into the industry, it needs to be very well structured and justified, with a clear ROI. I don't see that often, besides the basic KPIs such as Impressions, reach, views, engagement, etc.
---
What do you imagine the state of the esports industry will be like in 10 years?
I can imagine in 10 years from now the Esports will have the right maturity and structure necessary to consolidate its place as top sports and entertainment industry. Having official recognition from sports associations and organizations, reaching, and engaging more massively the audience.
Categorized in: Member Spotlight