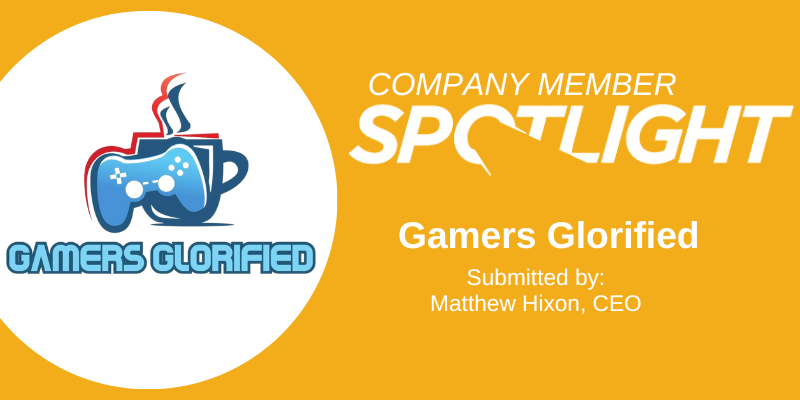 January 16, 2023
Tell us about your company!
Gamers Glorified started off as a monthly event and tournament space, hosting board
games, card games and video games. As time went on with the emergence of Esports, I used my knowledge and expertise in Esports and gaming and decided to educate the community and upcoming generation on career opportunities and how to become a better gamer.
---
Why did your company get involved in the esports industry?
Since I've been a professional gamer for over 15 years it just makes sense to get involved in the esports industry.
---
Since your company entered the esports industry, what has been the biggest industry change or trend that you've seen?
Biggest industry change or trend that I've seen thus far is that as a whole Esports has not figure out a sustainable way as a whole to stay profitable.
---
What work has the company has already done within the esports industry? What do you see as the company's biggest win since you started?
We sponsored players, hosted events nationwide and at public libraries. Established an after-school program at a junior high school. Our biggest win is brand awareness & provided opportunities for the youth. We hired our first employees as of late 2022.
---
How do you plan to dominate the space?
Dominate is the wrong word, I plan on growing the space by incorporating our Esports & Gaming curriculum to as many schools as possible across the country
---
What would your company like to see the esports industry do better?
Work together, we can't treat Esports as competition with other Esports organizations. We have to work together to survive, it can't be a Coca Cola vs Pepsi mentality
---
What does your company imagine the state of the esports industry will be like in 10 years and where do you imagine your company in that space?
Gamers Glorified LLC curriculum will be nationwide in schools across the country
---
Categorized in: Company Spotlight