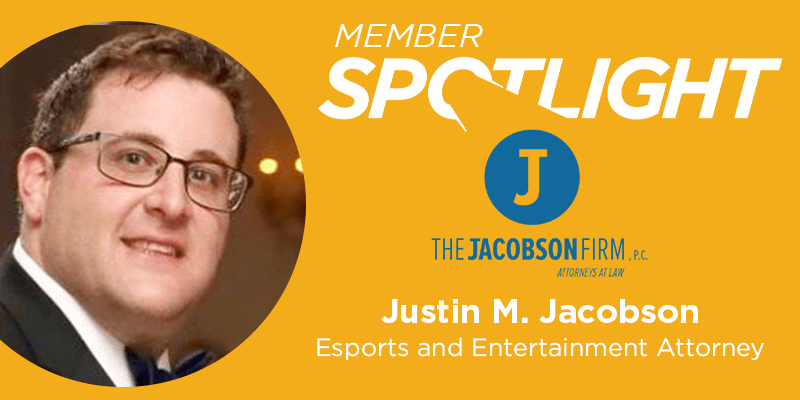 January 10, 2022
How did you get started in esports?
I'm a lifetime gamer born and bred in the entertainment business. Coming from the entertainment, music, and sports world, I expanded into and started working on behalf of professional gamers and esports talent agencies on their legal and business needs. Now, I currently handle the legal and business matters for professional gamers, content creators, streamers, coaches, casters, esports teams, event organizers, and other brands, companies, and individuals in the professional video gaming space.
---
Since you've entered the esports industry, what has been the biggest industry change or trend that you've seen?
The biggest change has been more mainstream companies and individuals being involved, such as more mainstream music, sports and fashion companies, and talent working into the esports space.
---
What work has the company done within the esports industry?
Representing many top-tier professional gamers, streamers, content creators, coaches, and casters in a variety of esports titles such as Overwatch, Call of Duty, Fortnite, Valorant, CS:GO, Gears of War, Halo, Super Smash Brothers, Rainbow 6, PUBG, Madden, NBA 2K League, Street Fighter, and FIFA and mobile games such as Brawlhalla, Clash of Clans, PUBG Mobile, Clash Royale, and Call of Duty mobile and many more.
---
From your perspective, what would you like to see the esports industry do better?
A better understanding of the legal ramifications of what they do, especially in the long term.
---
What do you imagine the state of the esports industry will be like in 10 years?
Even larger with every K-12 and university in most countries across the world with esports and/or gaming in some expansive capacity. This might be competitive or recreational programs, courses, majors, minors, or any combination of the above.
Categorized in: Member Spotlight