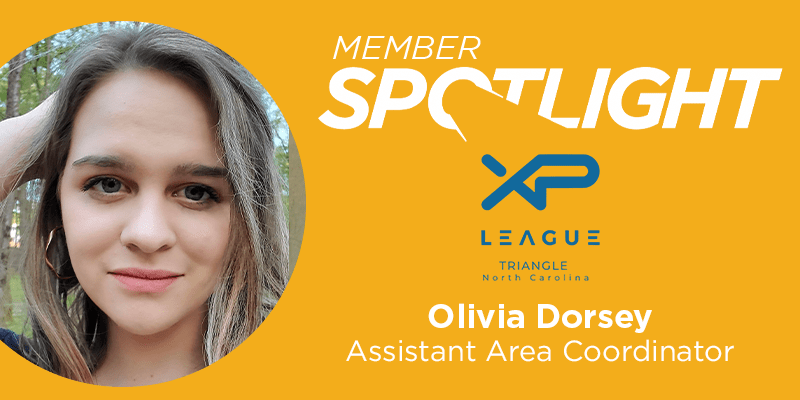 December 20, 2021
How did you get started in esports?
I got started by volunteering to coach one of Triangle XP League's Overwatch teams. From there I got offered a job by Triangle XP League as well as XP League HQ.
---
Since you've entered the esports industry, what has been the biggest industry change or trend that you've seen?
The biggest change I have seen has been the shift from toxic behavior to good sportsmanship with the kids I work with. XP League's goal is to teach life lessons and good sportsmanship through video games. It is really great being able to see this shift because I believe the toxicity of gaming can drive people away from gaming.
---
What work has the company done within the esports industry?
XP League has made a big wave since it is a youth esports league that is very new to the esports industry. The biggest impact in my opinion was the North American Finals for XP League which was a large event that took place in Raleigh for the top Gold teams in XP League. Overall I believe that XP League is bridging the gap between youth sports and esports. They create opportunities for kids that they would not have had before.
---
From your perspective, what would you like to see the esports industry do better?
I think toxicity is a prevalent issue in esports. In my opinion, there is a difference between joking around and the pure toxicity that we have seen in gaming. This toxicity has driven people away from gaming or made them switch to single-player games which are not fair to them. Gaming is meant to bring people together and create communities.
---
What do you imagine the state of the esports industry will be like in 10 years?
In 10 years, the esports industry will likely be extremely common all over the world. I believe that people will begin to take it seriously since it will be so commonplace and it will also be a major industry so there will be lots of investments. I hope we also see more diversity in our players that are on the top.
Categorized in: Member Spotlight