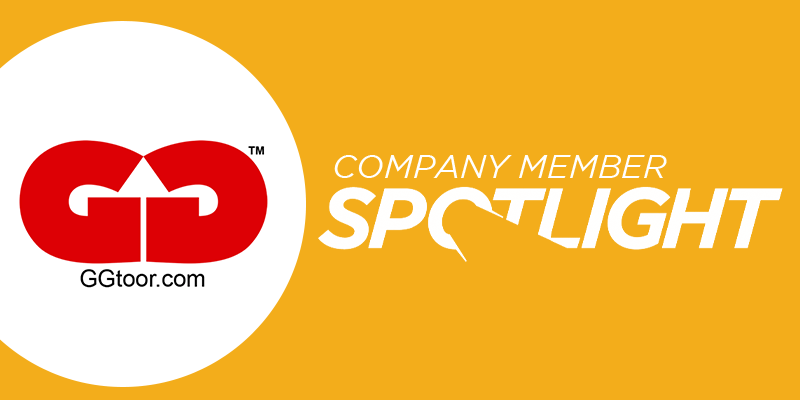 December 13, 2021
Tell us about your company!
Shadow Gaming is a wholly-owned subsidiary of GGtoor, Inc., (OTCMKTS: GTOR) ("GGtoor", "GTOR", or the "Company"), an emerging leader in the youth sports, family sports entertainment, and eSports markets. The company, through its wholly-owned subsidiary, has aggressively entered the eSports market. Our vision is to create a portal for players, organizers, and leagues a place for esports lovers. The global gaming industry has been developing at a fast pace in recent years. With all that Shadow gaming is getting ready to be part of the exponential growth of the industry.
We have created an interactive website that will provide an array of different options allowing self-registration for players, organizers, and leagues to compete on all scheduled events. Each registrant will have their administration panel, the players can update their profile see their stats and competitors' stats scorecard in real-time, and review before or after events. Organizers can set up their events on games that we will accept based on our rules and submit them to us for approval.
---
Why did your company get involved in the esports industry?
In the beginning, before Covid, our company was getting ready to find a place to build the Sport Venues dream that John Whitman, our CEO envisioned. A complex of different venues to accommodate the ever-growing youth sports craze in the US and the world. A place where sports leagues can travel and compete in a safe place. In this place, you were going to find Baseball, Basketball, Soccer, Volleyball, and many popular sports venues along with hotels and entertainment.
But as you all know the world changed in an instant, no more in-person anything, no games, and no gatherings of any kind. Then, in a stroke of genius, John called and asked me what I thought of eSports and I replied, "great idea is perfect" and went on to explain his vision. Shadow Gaming was launched officially in April 2020 since then we have built a virtual platform for event competitions. With a small crew and a lot of passion, we went along with John's new direction carving a niche in the eSports industry. We jumped with both feet, always believing this was the right move. Management has spent a lot of time learning and creating the plan that will take the Company to the next level.
---
Since your company entered the esports industry, what has been the biggest industry change or trend that you've seen?
We are a pretty young company we only entered the Esports scene in April 2020, the biggest trend has been the fast-growing Moblie gaming and the implementation of blockchain technology.
---
What work has the company has already done within the esports industry? What do you see as the company's biggest win since you started?
This passion also spills over into the business side of the industry, as the behind-the-scenes people are just as passionate about developing and improving the industry as a whole. We are proud of the opportunities we offer to all of the gamers that participants in our events week after week.
Now that we are close to the end of 2021, we have had tremendous growth in the last year and a half. I can say all the arduous work and sacrifice is paying off. With over 120 events this year alone, 29,899 registered players, 14,175 Discord users, and 127,531 Twitch unique viewers. You can buy GGToor merchandise, earn credits, be a Tournament Organizer and participate in our events all from one place. In 2022 we are looking to expand to in-person venues, our cryptocurrency "GGcoin" and grow our business by increasing our events, participant registrations thus growing our database.
---
How do you plan to dominate the space?
Mission Statement: To create opportunities for enthusiasts in esports by empowering and partnering with them to organize events and play the game they love!
The eSports industry is a highly complex environment that is continually evolving. As a result of these innovations, there are groundbreaking changes that disrupt the industry every five years or so. By offering a better mousetrap, transparency, and good value we can compete and be one of the best options in the esports scene.
---
What would your company like to see the esports industry do better?
A lot of players had a lot of bad experiences with other event organizers in the past and had difficulty getting the prize funds. This lack of transparency in the distribution of prize funds and just fraud by scrupulous entities is one of the challenges we are encountering. We have a very transparent process to make sure all partisans and winners have access to the prize payments information. By creating a more transparent prize disbursement system we can help grow the whole industry.
---
What does your company imagine the state of the esports industry will be like in 10 years and where do you imagine your company in that space?
In ten years Esports will have hit the stratosphere in large part because of the growth in the social components of gaming and live streaming. Video gaming-specific streaming platforms like Twitch, YouTube Gaming, and FaceBook give fans a direct connection to the players and teams, while more mainstream socials have allowed those connections to flourish. The pop-culturization of the esports industry has helped power the explosions in esports investment and revenues. In ten years our company will be in the top ten esports companies in the world!
Categorized in: Company Spotlight