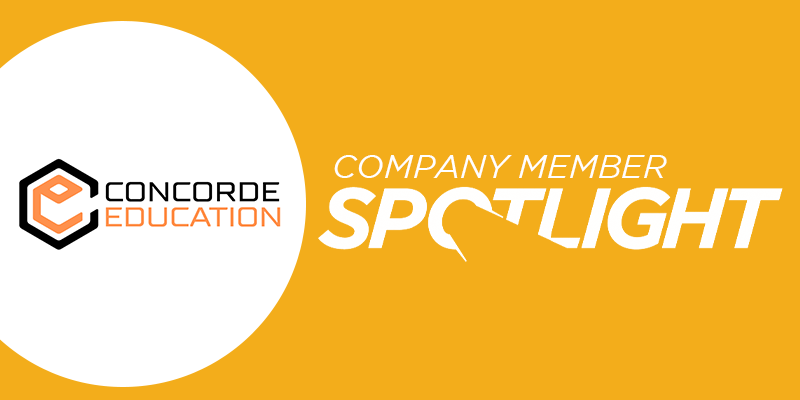 October 31, 2021
Tell us about your company!
We are a full-service after-school program vendor and operator. We develop curriculum, provide staffing, and run programs during school hours and after school both virtually and in-person for schools across the country.
---
Why did your company get involved in the esports industry?
Clients of ours began requesting information in regard to what an educational esport program would look like.
After conducting research and speaking with STEM accredited organizations, collegiate esports programs, and collegiate athletic recruiting agencies, we saw that there was a tremendous gap in the esports programs being offered and decided there was room for a company like Concorde to integrate into the market and offer a more robust esports centric educational program
---
Since your company entered the esports industry, what has been the biggest industry change or trend that you've seen?
The middle school and high school esports sector are growing by leaps and bounds every day and college esports programs offering scholarship opportunities are now becoming more commonplace.
---
What work has the company has already done within the esports industry? What do you see as the company's biggest win since you started?
We started from zero during the pandemic to currently running programs in over 50 schools, and students themselves requesting additional programming.
School districts are currently reaching out to us to provide programming to their schools and we look forward to seeing what is next.
---
How do you plan to dominate the space?
We will continue implementing our aggressive sales approach while also building out our curriculum.
We are currently working with Universities and academic institutions to develop micro-credential programs as it relates to our esports curriculum.
---
What would your company like to see the esports industry do better?
A more cohesive community.
---
What does your company imagine the state of the esports industry will be like in 10 years and where do you imagine your company in that space?
In 10 years, esports programs will be commonplace in schools the same way we view conventional athletic sports programs.
Concorde Education will be at the forefront of the industry working with schools and students alike, assisting in all forms of academic excellence and esports competitive programming.
Categorized in: Company Spotlight