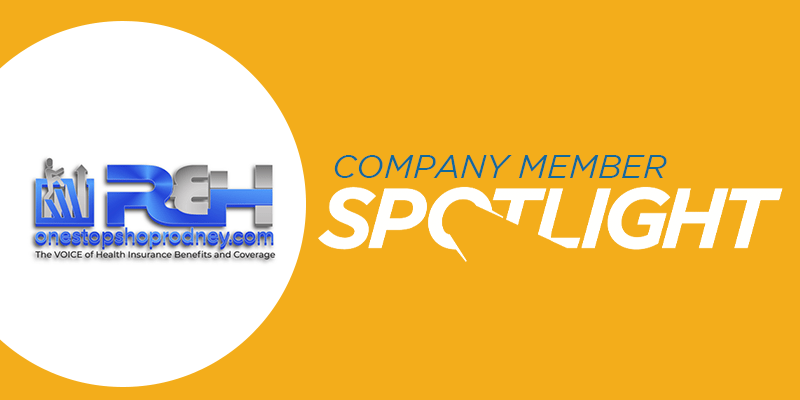 July 31, 2021
Tell us about your company!
Providing small businesses, contractors, entrepreneurs, 1099 and individuals secure, custom, quality health & wellness insurance and benefits packages. Max coverage and low premium plans. With services such as $0 Copays or $0 deductibles for doctor & wellness visits, Sickness/Illness Plans, Health & Wellness Plans, Accident Coverage, Additional Medical Expense coverage, Dental and Vision options, and FREE 30 - Minute benefit assessment.
---
Why did your company get involved in the esports industry?
Being headquartered in Atlanta, Georgia a growing market for esports, we have insured individuals in the industry who need to protect their #1 asset....themselves!! To further assist the industry as a whole, partnering with ESTA made total sense.
---
Since your company entered the esports industry, what has been the biggest industry change or trend that you've seen?
Since joining the esports industry, I have seen the maturing of esports businesses and professionals. This is a great thing for participants transitioning from a hobby to a striving business enterprise employing themselves and others.
---
What work has the company has already done within the esports industry? What do you see as the company's biggest win since you started?
To date, we have helped individual gamers and developers in the industry. With the success we have experienced individually we now want to bring it to the group. Our agency offers group plans but we are able to offer individual health plans allowing the insured to receive plans based on actual age saving them annually on premiums.
---
How do you plan to dominate the space?
Partnering with ESTA will allow REH Agency to spread the word throughout the country about the National PPO healthcare insurance plans available to the esports industry. Our specialty is handling small businesses with 100 employees and less. We assist those one-man/woman owner-operators to insure themselves and growing employees. Customer service is priority one for our company.
---
What would your company like to see the esports industry do better?
I would like the esports industry as a collective to do more national advertising. Would like to see more national brands that the esports community supports to participate in the industry events.
---
What does your company imagine the state of the esports industry will be like in 10 years and where do you imagine your company in that space?
I see the esports industry growing to a 7 billion dollar industry. We see REH Agency as a dominant force in offering health insurance benefits and wellness plan options to the industry during this growth period.
Categorized in: Company Spotlight