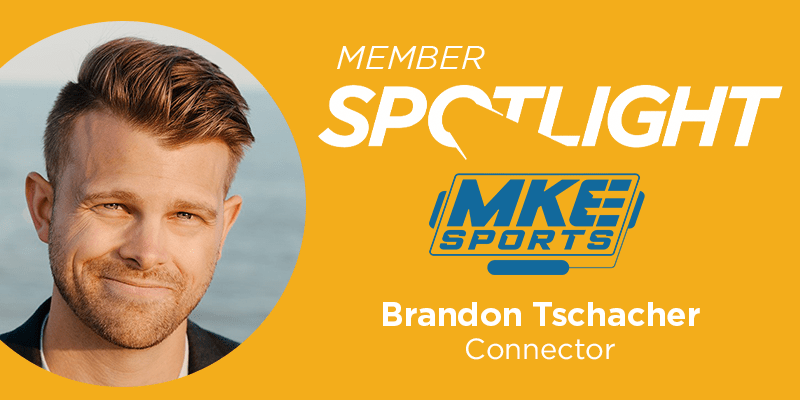 April 25, 2021
How did you get started in esports?
As an avid retro game collector and gaming enthusiast in general I was recently watching the Netflix documentary "High Score" which details the origins of console gaming in the late 80's/early 90's, when it struck me that we today are in the same golden age of expansion for esports as those pioneers were during that time. Inspired, I began to look around locally at what was happening and was shocked to realize I couldn't find a single source of truth to fill me in on what was happening around esports in my home community. Fast forward, thanks to some key meetings and individuals willing to give of their time and talent, opportunity to levareage my background in tech start-ups and community building and here we are, watching the ascent of the MKEsports Alliance as a uniting entity in Southern Wisconsin for esport growth/development.
---
Since you've entered the esports industry, what has been the biggest industry change or trend that you've seen?
Reading through other spotlights, it seems fairly consistent that there is apprehension abroad in many forms. It seems though that with the approach of respect and collaboration, they can be overcome and people can work together for the good of the cause.
---
What work has the company done within the esports industry?
This is my first go round! As I mentioned, I've been an avid retro video game collector and enthusiast for a few years – which I believe has been valuable to see how those communities operate and work together. They are similar in many ways to what i'm finding in the modern gaming space.
---
From your perspective, what would you like to see the esports industry do better?
While i'm sure those with greater experience would have a great deal to share here, with my relative newness nothing jumps out at me. I do believe as with any initiative it will require collaboration, leaving ego's at the door and a mindset of a rising tide lifts of all ships to help it grow and scale at the pace we all see possible.
---
What do you imagine the state of the esports industry will be like in 10 years?
I'm hopeful the economics will continue to trickle down to local communities, that individuals of all ages, races and backgrounds will be able to find their space in gaming so they can compete and enjoy the fun that comes with it. I'm certain that in order to sustain, money will continue to shape and effect things in a major way – but overall, I hope it stays incredibly fun.
Categorized in: Member Spotlight