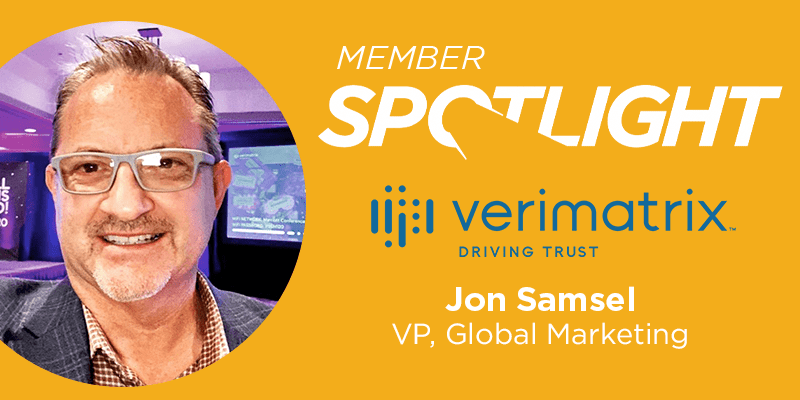 April 11, 2021
How did you get started in esports?
I work with some of the world's leading brands in media and entertainment to safeguard premier Hollywood movies from piracy, as well as protecting revenue for live steaming sports. I also work with gaming companies to shield their mobile apps from being reverse-engineered. Many entertainment companies are involved with eSports tournaments and other initiatives — so I encounter eSports a lot in my daily work. Plus I play Fortnite religiously and watch eSports tournaments as a fan.
---
Since you've entered the esports industry, what has been the biggest industry change or trend that you've seen?
I believe we are in the midst of a convergence of eSports into the larger media and entertainment market which includes movies, TV shows, video games, sports and music. eSports is maturing as an industry and it's exciting to be a part of this movement. I am especially proud to be working for Verimatrix, a company that has been enabling the secure delivery of content and gameplay for over 25 years; protecting revenue streams, thwarting pirates & hackers, reducing in-game cheats, hardening mobile apps and protecting the integrity of the fan experience.
---
What work has the company done within the esports industry?
As head of global marketing for Verimatrix, I spearheaded our sponsorship of ESL Premiership 2020 and the forthcoming ESL Hyperbrawl Tournament 2021. And I am just getting started!
---
From your perspective, what would you like to see the esports industry do better?
I would like to see eSports better protect & monetize its assets — from broadcasting live streaming events to the apps that power fan experiences.
---
What do you imagine the state of the esports industry will be like in 10 years?
Full convergence and acceptance into the media & entertainment business — with 50x the revenue we're seeing today.
Categorized in: Member Spotlight