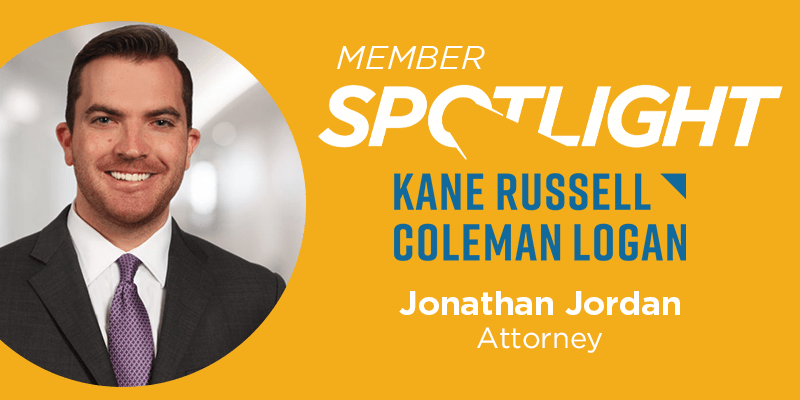 March 14, 2021
How did you get started in esports?
I grew up gaming (COD, Halo, FIFA, LoL, Dota), but, unfortunately, that took a bit of a backseat when I started law school. In early 2018, I really started to follow several esports titles, and realized how much potential esports had to: 1. Really get into the mainstream and 2. Continue to grow into something much bigger than it already was. I saw how big esports was in Dallas, how there were new businesses popping up all the time in the industry, especially in the DFW area, and how there the only lawyers working in the industry were, primarily, at larger firms, which typically have higher billing rates. I saw an opportunity, not only to combine two of my passions – gaming and the law – into a meaningful career, but also for our firm, which is a full-service, mid-sized firm, to get involved and provide a more affordable alternative, especially for the startups and smaller to mid-sized companies in the space. I immediately began working to get plugged into the industry, primarily through LinkedIn. As I expanded my network in the industry, I quickly realized that, although the industry is pretty close-knit, there were plenty of people in the industry who did not know each other, who I thought could have great opportunities to collaborate with one another and help their businesses grow. Therefore, at the end of 2019, I started hosting monthly networking meetups that quickly grew in size until they had to be put on hold due to COVID. Over the past two years, my legal practice in the industry has grown, I have the privilege of serving on the advisory boards of several companies in the space, and I have found great success and fulfillment in helping stakeholders in the industry connect and collaborate, whether that be startups with investors, orgs with sponsors or companies with other companies that have since collaborated on several exciting projects.
---
Since you've entered the esports industry, what has been the biggest industry change or trend that you've seen?
It's hard to pick just one, but some of the key ones that I have noticed and am excited about are bigger and more non-endemic brands getting into the space and greater emphasis on player health. Also, since COVID, it's been exciting to see how the esports industry has weathered these unbelievably challenging and uncertain times much better than pretty much every other industry out there.
---
What work has the company done within the esports industry?
I and my law firm, Kane Russell Coleman Logan, have, among other things, advised several companies in the space on general corporate matters, provided guidance through the fundraising process, negotiated and drafted sponsorship and licensing agreements and filed trademark applications. I have also done both player and org work, having represented professional players in contract negotiations with Tier 1 orgs, and also currently advise a professional org client. I also serve on the advisory boards of several startups in the space. In addition to the legal work, I also help companies make beneficial connections in the space, whether that be startups with potential investors, orgs with potential sponsors or companies with other companies in the space to try to foster collaboration and help them expand and build their businesses, and have had great success in doing so. As discussed above, we also started hosting monthly networking meetups for the DFW esports community before COVID to help foster these relationships and to help build up the DFW esports community.
---
From your perspective, what would you like to see the esports industry do better?
I think the industry still has a long way to go to as far as protecting players. Player contracts are still very org-sided, and players just getting into the space have little to no guidance on what terms they can and should negotiate. Establishing player unions would go a long way into helping solve this. Also, there needs to be more of an emphasis on educating players about mental and physical health issues. The players are of course the oil that keeps this machine going, and they need to be better protected.
---
What do you imagine the state of the esports industry will be like in 10 years?
I think we will see the number of orgs greatly reduced. Right now, the barriers to entry for new orgs are not that high, but the barriers to survival are extremely high. As the industry continues to work out the kinks, the larger orgs are really going to take over and weed out the smaller and mid-sized orgs. It will much more difficult for new orgs to pop up unless they have significant financial backing, and, in order to survive, the small and mid-sized orgs will need to merge and combine force and/or find more effective ways to convince investors to fund them. With that being said, esports is the future of entertainment, and will be the most, if not one of the most, popular competitive sports out there. I think collegiate esports will also be fully established in 10 years, and there will be a more defined path to pro as well.
Categorized in: Member Spotlight