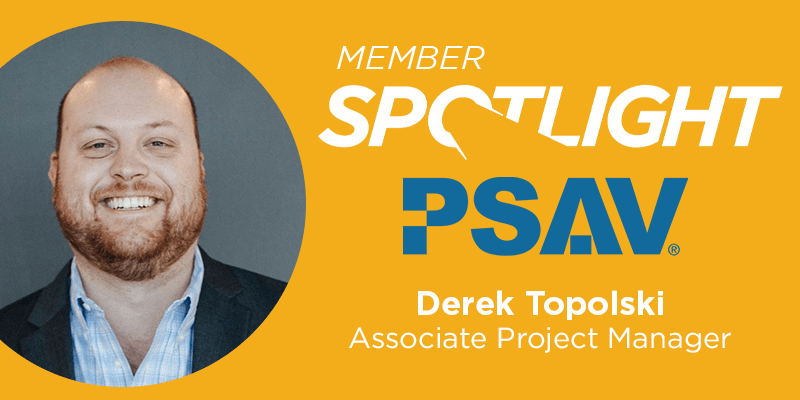 February 7, 2021
How did you get started in esports?
I got started in esports around 2001 with a game called Counter-Strike. I grew up in the Dallas/Ft. Worth area playing traditional sports throughout my childhood up until I was a senior in high school. However, my true passion was going to LAN centers and competing in tournaments all over Texas. When we were competing in the mid-2000s, you were lucky to get your gas money back from winning a local tournament. Dallas was the mecca of Esports at the time with Quakecons and the CPL. This is where I first received exposure to organized LANs, prize pools, international talent, and sponsors. I was never a professional gamer but I got my butt kicked against them. There was no Twitch back then, and the biggest sponsors were BAWLS energy drink, Intel, and AMD. The scene was completely underground and it was a sight to be seen at the Gaylord Texan and Hyatt Regency in Dallas, TX as hundreds of individuals had brought their computers and monitors from all over the country and sometimes the world. I was hooked after that.
---
Since you've entered the esports industry, what has been the biggest industry change or trend that you've seen?
I landed my first Esports gig working for a company called ESL America at a studio in Burbank, CA. I arrived there around April of 2015 and it was the wild wild west. We had multiple pro-leagues, activations, LAN tournaments, etc. We pumped out 300 broadcasts via Twitch during my first year of arriving in California. We then saw a shift when Youtube and Facebook wanted a piece of the pie. Sometimes we would broadcast to Twitch while simultaneously pushing out streams to multiple destinations including TV3 in Denmark, NFL network, Univision, etc. We were not just broadcasting to Twitch anymore… The different sponsors were very interesting as well. It was not just Intel, Steel Series, Razer, and traditional gaming brands. We evolved into putting lower thirds/graphics up for betting websites like Sports Radar, Old Spice, Pepsi co-products, McDonald's. Anyone, who wanted Millenial eyeballs. This was by far the biggest trend that I saw.
---
What work has the company done within the esports industry?
ESL America was the king of white labeling events from 2015-present. When I was there we would do shows for Blizzard, EA, Pokemon, Riot, Amazon, Facebook, PAX arenas, comic-cons, etc. These were all events that did not have the ESL tag on them but we helped produce a lot of these broadcasts with our passion-filled staff. There is a handful of modern video game shows that I have not set foot on their stage or seen their production line.
My current company, PSAV, first got its footing into the Esports scene with the Wargaming World of Tanks e3 booth in 2014. This was a calibration between ESL America, PSAV, and the powers from Eastern Europe! PSAV is ambitious and excited to get back into the Esport/video game market as these modern shows demand top of the line audiovisual, stages, and passionate staff!
---
From your perspective, what would you like to see the esports industry do better?
I would personally like to see some of the sponsors actually stick around.  I can not tell you how many sponsors I have seen come and go because they thought it was a cash grab scenario.  Sometimes, it did not seem organic and I fear that this will always be a hurdle for Esports.  I would also love to see more and more Esport student-athletes get recognized out of high school. Meaning Esport student-athletes from all socio-economic backgrounds have the ability to receive academic funding for their hard work as they represent their schools.  I honestly believe this is the future, and an achievable one was as well.  Some of the most exciting tournaments I have helped work on were collegiate tourneys.  These students have the passion and they are fighting for pride and credibility.  I hope someone figures this out with the politics of school boards etc.  It seems there are all these online high school team signups but I would love to see a massive Dream Hack like gaming festival where we eventually see the best high school students from Texas playing the best student-athletes from California, NY, etc. for a scholarship/grant opportunity to the school of their liking.
---
What do you imagine the state of the esports industry will be like in 10 years?
There is no telling. The 2008 recession really disabled the live-events scene for Esports in America, while Korea kept the torch going. Live events for esports and video games then rebounded around 2014-2015 with the platform Justin.TV/Twitch. When I started my career in Esports around 2015 the revenue was supposedly pulling in around 400 million and today I can only assume it is double if not triple that number. So in ten years, I hope the community figures out collegiate opportunities for everyone. I hope there are more stable sponsors and not cheesy cash grabs or marketing schemes. I know this is almost unavoidable in any market but I truly believe it hurts the scene and the community in the long run.
Categorized in: Member Spotlight