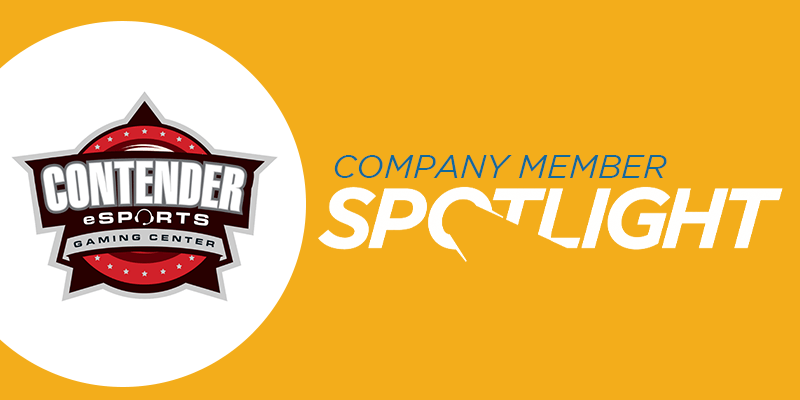 January 24, 2021
Tell us about your company!
Contender Esports Cary is a gaming center located in Cary, NC which is right outside of Raleigh. We have a focus on the casual and grassroots side of esports. We do this by offering open play, tournaments, youth teams, camps, and workshops. Our goal is to build character and life skills in the youth through productive video gaming. We are beginning internships for high school and college students looking to work in the industry. We would on partnering with our town, local business, sports teams, colleges, and more. We have the vision of making our area the esports capital of North America.
---
Why did your company get involved in the esports industry?
We all love and have a passion for gaming and esports. Many people had been looking for a job in esports for years and the owners had been looking for a business they believed in and could be passionate about. That business was in the esports industry. While most of the staff is retired and no will play at a high level we are passionate about sharing our knowledge and expertise with the next generation of gamers.
---
Since your company entered the esports industry, what has been the biggest industry change or trend that you've seen?
I entered the industry in March of 2019 and in March of 2020 COVID happened and esports was forced to be completely online and live events weren't happening. Even though our gaming center hadn't been open yet I could tell there was going to be a massive shift in how things were run. We saw the shutdown impact all levels of esports from grassroots to college to professional. It also affected many businesses that relied on conventions and networking events to get the word out. Currently, we are still facing the challenge of creating a safe environment to host in-person events.
---
What work has the company has already done within the esports industry? What do you see as the company's biggest win since you started?
We opened our gaming center on October 23, 2020, which was less than 2 months ago. It was all about figuring things out and getting to know our community. The main thing we noticed is that kids love it and so do the parents as long as there are productive activities that encourage proper personal development. We will continue to compound on and grow that come in 2021.
---
How do you plan to dominate the space?
One of our core values is being customer-focused. We love and care about our customers and want what is best for them. We have and will continue to build great relationships with them. Our coaches play games with the students online while they are outside of the center, we talk to and build relationships with the parents, and we create a fun productive environment. We have core values and a focus on where we want the company to go. We stay focused on that and make sure everyone is on board with the mission.
---
What would your company like to see the esports industry do better?
Many companies try to take on the task of a league, but we think it should be the job of the game developing companies. That way there is a clear pathway and system for them to get to a higher level and to test their skills. They control the game and can make it the correct way and not cause a bunch of issues and only care about profits. The gaming companies make money off selling in-game items so if they had a quality grassroots system more people would play and result in them making more money.
---
What does your company imagine the state of the esports industry will be like in 10 years and where do you imagine your company in that space?
Much larger presence. Everyone on our team minus one person was born in the 90s and most people my age play mobile and VR just for fun. We are geared towards PC and console. We honestly don't think consoles will be around for much longer and the new generation is growing up playing on mobile. VR will have more time to perfect their technology and there will be popular esports around VR. We think globally esports may overtake traditional sports. It has already happened in Asia and Europe and the US isn't too far behind.
Categorized in: Company Spotlight