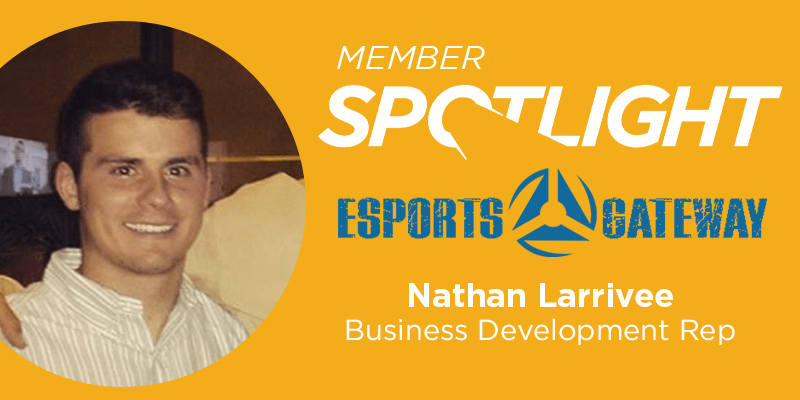 January 10, 2021
How did you get started in esports?
I started following eSports the summer of 2017 when Fortnite came out. I was introduced to the Twitch platform through Fortnite and enjoyed watching some of the best players and creators play the game. The Fortnite World Cup was the event that really changed my mind about eSports. Over 40 million players participated in the event. The event had a cash prize pool of $30 million and the winner of the Solo Finals took home $3 million. This event was Epic and inspired me to get in to the action. As a kid you dreamt of a job in Gaming or going pro but it still felt very far from reality. The Fortnite World Cup changed my perspective on that and the prospect of a job in Gaming/eSports became very real.
---
Since you've entered the esports industry, what has been the biggest industry change or trend that you've seen?
The biggest change or trend that I've seen is the integration of Gaming/eSports with the rest of Pop Culture in U.S. This is something that really excites me about the future of the industry. You have celebrities, public figures, & professional athletes jumping in on the action. Everyday people are breaking down the stereotypes about "Gamers" and the stigmas that many people have about Gaming- it's great to see. The Pittsburg Steelers and the Dallas Cowboys both created an eSports affiliate and there are talks of many other teams exploring this industry in the next coming years.
---
What work has the company done within the esports industry?
I work for Esports Gateway. We organize online tournaments to promote brands to target consumers while helping them understand the market. We offer several types of services to help a business thrive in the eSports Industry.
---
From your perspective, what would you like to see the esports industry do better?
The industry is very young and needs to mature quite a bit. I would say more leadership and education is important. There's still a huge knowledge gap for a lot people. Gamers aren't just hanging out in a dark basement with a pizza box and a liter of Mountain Dew next to them on a Friday night. Now Gamers are millionaires, entrepreneurs, influencers, coaches, athletes, philanthropists, and celebrities.
---
What do you imagine the state of the esports industry will be like in 10 years?
Recently it was announced that eSports will be a main stage event in the Paris Olympics in 2024. I believe this will change the landscape quite a bit. International Federation Framework like FIFA and FIBA will be established for international competition. Leagues within each country will also be established on a much larger scale…something more similar to an NBA or NFL. As someone who is super competitive with sports and gaming, I'm confident that all of the eSports athletes that will be training for the upcoming Olympic Games won't simply retire after that event. They will come back hungry as ever and inspired to achieve much more. 10 years from now there will be a structured national framework for Gaming/eSports in the U.S. and will be exponentially more organizations and athletes in the industry. The future could not be brighter for eSports!
Categorized in: Member Spotlight