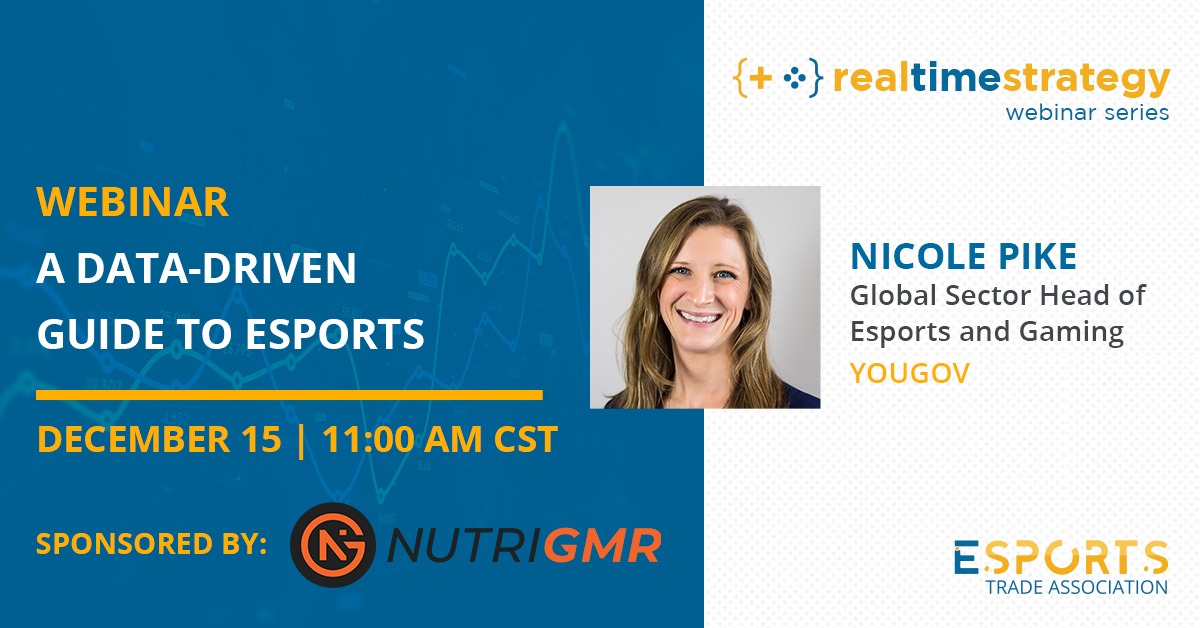 December 23, 2020
Get an overview of the analysis of the global video games and esports landscape, current research trends, and insights in the gaming and esports industry including streaming, examining the global esports market, and how it's influenced by COVID-19, along with forecasts of what's next for the industry!
Guest Speaker
Nicole Pike, Global Sector Head of Esports and Gaming, YouGov
Nicole is one of the esports & gaming sector's most-respected experts, boasting 13+ years of experience in consulting, custom research, sales forecasting, brand tracking, and sponsorship measurement in the space. She has built her career collaborating with major players in the industry to build meaningful data streams and insights, and shaping industry standards for measurement of esports. In a role specially created for her at YouGov, Nicole is designing the future of the company's analytics in the esports and gaming sectors, building on what are already some of the industry's deepest and most sophisticated research tools.
About YouGov
YouGov is an international research and data analytics group. Our mission is to supply a continuous stream of accurate data and insight into what the world thinks, so that companies, governments and institutions can better serve the people and communities that sustain them. We are driven by a set of shared values.
We are fast, fearless and innovative. We work diligently to get it right. We are guided by accuracy, ethics and proven methodologies. We trust each other and bring these values into everything that we do.
Each day, our highly engaged proprietary global panel of over 8 million people provides us with thousands of data points on consumer opinions, attitudes and behaviour. We combine this continuous stream of data with our research expertise to provide insights that enable intelligent decision-making and informed conversations.
Our integrated suite of products, services and tools operates as a systematic platform serving YouGov data and intelligence for all stages of the marketing workflow.
With operations in the UK, North America, Mainland Europe, the Nordics, the Middle East and Asia Pacific, YouGov has one of the world's largest research networks.
Categorized in: Webinars