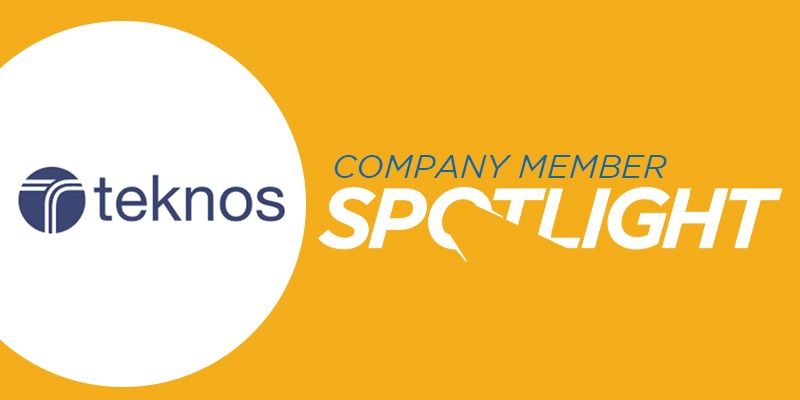 December 6, 2020
Tell us about your company!
Teknos Associates is a respected advisory services firm that specializes in supporting emerging growth companies across a host of different industries, with a specific focus on the technology, esports, and gaming industries. We strive to aid our clients in formulating a deep understanding of the key value drivers and risk considerations that affect not just themselves, but how dynamic changes in the broader industry and macro trends impact their businesses. Teknos Associates provides support across a full suite of engagements ranging from supporting capital raising efforts for a rapidly growing esports team or providing pre-transaction diligence for a successful mobile game developer. Teknos' high-touch and agile offerings ensure that our clients' access to clear lines of communication and optimal flexibility when they need it the most.
---
Why did your company get involved in the esports industry?
Teknos Associates' interest in esports is born out of our team members own passion for competitive gaming. Key members of the Teknos team grew up playing signature multiplayer titles like Halo, Call of Duty, and Rainbow Six, and while none of us ever made the leap to professional play, you can find some of us grinding out the low elo climb in League of Legends or trying to snag a few chicken dinners in Warzone. Add in that the industry is rapidly expanding and remains relatively underserved from a professional services standpoint, and Teknos' decision to enter the space was a no-brainer.
---
Since your company entered the esports industry, what has been the biggest industry change or trend that you've seen?
Undoubtedly the biggest trend in esports that has emerged since Teknos began operating in the industry is the drastic pull-forward of general interest in esports brought on by COVID-19. Before the start of 2020, the chances that the average person off the street had any meaningful exposure to esports and competitive gaming was most likely minimal. However, while COVID-19 forced many conventional sports to post-pone events, signature esports like League of Legends were able to quickly and relatively seamlessly adapt to a remote-hosting approach to ensure that their seasons continued unabated. In addition, many conventional sport athletes were able to remain engaged with their fanbases specifically by participating in competitive gaming events on Twitch and other streaming platforms. Lastly, COVID-19 reignited a latent love of gaming in many individuals as social distancing measures drastically restricted the types of activities individuals could undertake in their free time. While we believe that esports transition to a pillar of the 21st century zeitgeist was underway prior to COVID-19, its no doubt that the pandemic has drastically accelerated this extant trend.
---
What work has the company has already done within the esports industry? What do you see as the company's biggest win since you started?
Teknos' experience in the esports industry has gotten off to a quick start. We have undertaken a number of engagements with organizations in the esports and gaming space, with assignments ranging from strategic planning exercises for a competitive gaming peripheral maker to a pre-transaction IP spin-out engagement for a mobile game developer. Teknos' biggest win in the esports space so far is undoubtedly our participation in Veloce Esports Series A capital raise. We worked hand-in-hand with the team at Veloce to develop a robust, multi-business line financial model that substantiated their business case, co-authored the company's confidential information memorandum, and participated in Veloce's road show to pitch the offering to interested investors. Despite the heightened uncertainty surrounding the COVID-19 pandemic, Veloce successfully closed their financing in August 2020.
---
How do you plan to dominate the space?
Teknos plans to approach the esports industry utilizing the passion of its team members, as well as the deep knowledge that we have accumulated across the years working with companies in other emerging growth industries. In our experience, educating companies around why our services are valuable is often the most important action we can take to solidify our presence in an industry. We seek to actively push our knowledge base into the ether by writing articles and co-authoring white papers about key topics to prove that we have the necessary knowledge base and passion to be a leader in the space.
---
What would your company like to see the esports industry do better?
One of the primary issues we see in the esports industry is that too often organizations and companies in the space are too focused on short-term goals and not focused enough on their long-term trajectories. This is to be somewhat expected in any emerging growth industry, particularly those that have seen an explosion of venture capital and private equity financing like esports has. Too often companies and teams set themselves up for failure by communicating lofty expectations to the public, their competitors, and their investors, and then underdeliver. While there is nothing wrong with having big dreams, it's important to remember that industry dominance is often more of a marathon than a sprint – and there is often more than one path to get there.
---
What does your company imagine the state of the esports industry will be like in 10 years and where do you imagine your company in that space?
While COVID-19 has undoubtedly hastened a number of trends that benefit the esports industry, the biggest changes in the industry will undoubtedly stem from broader demographic changes. Outside of the NBA, most professional sports leagues have fans of an aging demographic. In addition, as younger generations eschew conventional cable (whose primary purpose nowadays is to televise live sports) in favor of VOD and streaming platforms such as YouTube and Twitch, the number of individuals who have serendipitous exposure to esports and competitive gaming content will surely rise. This exposure will hopefully lead to large groups of individuals recognizing than instead of being the next Lebron James, they could instead become the next Faker. In addition, we expect that more and more game developers begin pursuing an esports/competitive gaming-first approach to title development (such as Activision Blizzard's Overwatch or Riot Games' Valorant). We would expect that select, premier titles will continue to dominate the space from a revenue and sponsorship standpoint, but that there will increasingly be aggregated "leagues" offering competitive gaming across a host of smaller titles that have their own cult followings.
Our hope is that Teknos is able to continue to prove its expertise and value to clients in the esports and competitive gaming industry over the next ten years, and well beyond. We are truly excited by the rapid expansion of esports thus far, and hope that one day in the future competitive gaming will usurp conventional sports' positions globally.
Categorized in: Company Spotlight