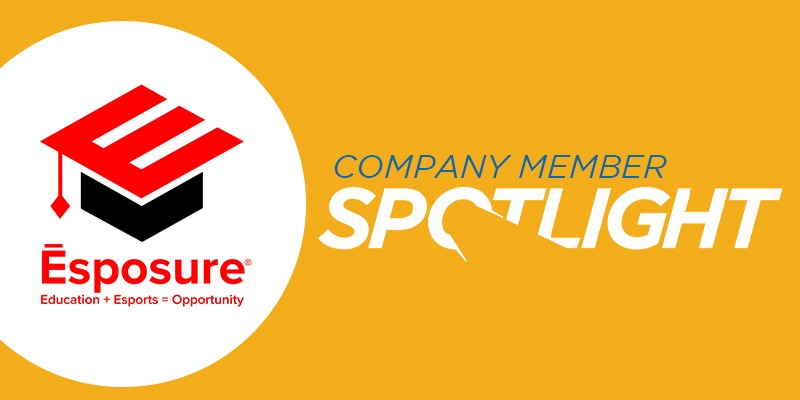 November 9, 2020
How did you get started in esports?
Esposure was founded to create a much needed bridge between the esports industry and those wanting to build a career in that field. We focus on combining education, entertainment, and esports together to create a stable pipeline of job opportunities. Whether you are a player, have coveted skills such as video editing, or are just interested in a gaming-related career, Esposure serves to give a foundation that will take you from amateur to pro.
---
Since you've entered the esports industry, what has been the biggest industry change or trend that you've seen?
Esposure was founded during the COVID pandemic. As the world started to shut down, it also took notice of the power in esports. Major companies and sports leagues started to rely on competitive gaming for content as everyone stayed home. In addition, schools and universities are starting to realize that esports can be easily integrated into a student's education. People of all ages are starting to see how viable a career in esports can actually be.
---
What work has the company done within the esports industry?
We focus on two areas within esports: education and entertainment. At Esposure, we have developed and programmed our own "MasterClass" LMS software. It is the first of its kind and we have already had two groups of students complete the course. Our education product covers the most fundamental aspects of esports: Competition, Technology, Marketing, Management, and Production. Esposure also provides various production services from our state of the art facility. We do many event activations, both in-person and virtual, as well as league/tournament hosting. We started our own pro-am NBA2K league and have produced events for companies such as Columbia Records and New Georgia Project.
---
From your perspective, what would you like to see the esports industry do better?
What we believe is really lacking in the esports industry is something we want to help fix: education. Esports is exploding and will continue to, but many people do not know how to get involved. There is little to no scholastic structure that helps students of any age develop their skills so they can have a successful career in esports. The world should know that esports is truly global, it is truly accessible, and just like the traditional sports industry, there is a major opportunity for success.
---
What do you imagine the state of the esports industry will be like in 10 years?
In 10 years, we believe esports will be mainstream as a career field. Sport Management as a degree is fairly new itself and we imagine an Esports Management degree is not far away from being at most universities. We think in 10 years there will be proper funnels for amateurs to play collegiately for sustainable scholarships and the chance to become a professional. We imagine esports being integrated at all levels of schooling, just like it is for sports; hopefully, we will reach a point where parents and students alike can see the vast opportunities that are out there in the gaming space.
Categorized in: Company Spotlight