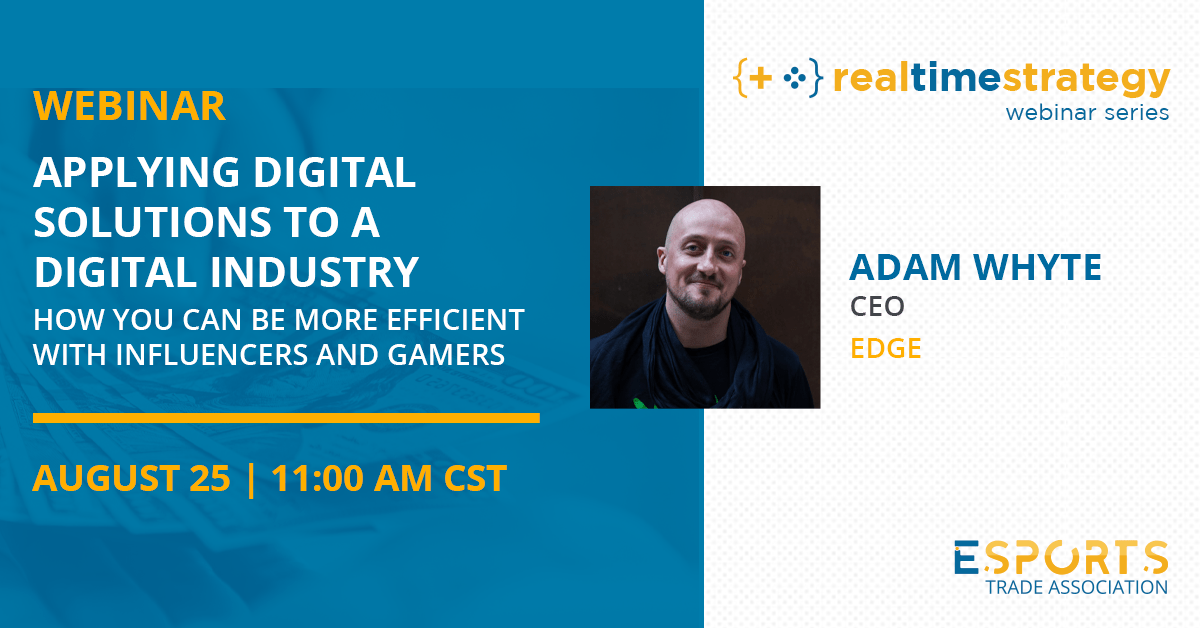 October 20, 2020
Influencer marketing, streaming campaigns, esports and gaming activations have become common practice for those who seek to engage with millennials and Gen Z.
Companies are thirsty for eyeballs, and no area of media entertainment is currently commanding more views than gaming. Influencers are the new celebrities and social platforms are the new billboards, bus stops and television ads.
However, consistently generating value for its participants and stakeholders has been a major challenge. New, digital tools are required to help these digital industries grow in a post-COVID world.
Influencers are going to earn $10 billion dollars this year. Brands need a better way to select, contract, pay and report on influencer and gaming initiatives. Analog solutions no longer suffice.
In this webinar, we are going to discuss how you can transform your business digitally to engage with these massive industries without needing the staff and expertise to execute on difficult practices, along with the following insights:
Best practices for contracting influencers and streamers
Why using old school solutions is costing your business money and time you don't have
Guaranteeing ROI before you conduct campaigns
Using data to power your business
Categorized in: Webinars