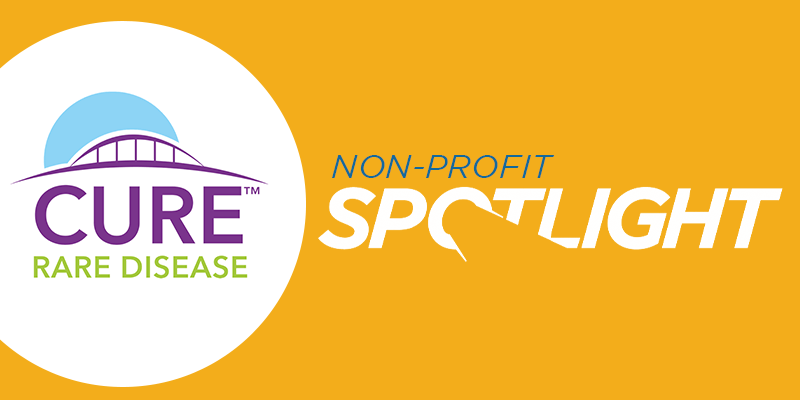 October 16, 2020
How did your company get started in esports?
For patients impacted by rare disease, esports is an incredible opportunity to compete amongst people with varying levels of physical abilities. CRD sees esports as the "great equalizer" where physical ability matters less than skill at a controller. In Spring 2020, CRD dived into the esports space as an effort to be more inclusive of people impacted by rare disease while advancing our mission to develop tailor-made therapeutics for those impacted and without treatment options. The gaming industry as a whole speaks to our message of inclusion and equity for people with rare diseases and different abilities, so we saw this as a great opportunity. In September, we hosted our first charity Fortnite tournament, which was a great success attracting over 400 participants. We are hosting a second tournament in December.
---
Since your company entered the esports industry, what has been the biggest industry change or trend that you've seen?
Although we have only been a part of the industry for a short time, we have noticed that there is an increasing call for inclusivity and accessibility in the industry by disabled activists and others, which we fully support. As more news has been released on the latest consoles and systems, there has also been more conversation about the accessibility of these new machines and their controllers. We believe that accessibility in gaming is very important, and we hope to see this trend continue to move in the right direction. We also recognize and appreciate the beginnings of streamers and esports players harnessing their influence and audience in order to fundraiser for charities. Esports is a huge, powerful industry that has the potential to do a lot of good for a lot of people and it's great to see the industry trending in that direction.
---
What work has the company done within the esports industry?
We've hosted one owned and operated Fortnite tournament coupled with a raffle of gaming equipment for participants. We also work with streamers to host charity streams in support of the development of our customized therapeutics. These streamers often play popular games and perform challenges for their fans as they hit fundraising goals. We're continuing to lay our foundation in the esports industry by building our esports advisory board with some industry experts and visionaries and by partnering with agencies to help foster better relationships between CRD and streamers.
---
What would your company like to see the esports industry do better?
We would like to see more accessibility within all aspects of the industry. Right now, people with physical disabilities are restricted to certain consoles and games, or must use heavy adaptive equipment that hinders gameplay. We would like to see more controllers that give people of all physical abilities the same opportunity to play. There are many rare disease and disabled activists in the esports space calling for these changes, and we hope that industry professionals will listen. We also hope that esports teams elect to compete with games that their disabled teammates can play well, to keep the playing field equal, and allow skill to be the only determinant of the winner. We would also like to see the industry continue to be collaborative with nonprofits such as Cure Rare Disease and encourage players to selflessly game for good.
---
What does your company imagine the state of the esports industry will be like in 10 years?
We know that the industry will continue to grow, as new teams are popping up in college campuses all around the country. We believe that this growth will continue, and we hope that it will include students with disabilities, as gaming is a great equalizer, and allows people of all abilities to participate. We believe that many of the popular games of the moment in 2020 will stay popular in the next 10 years, so we hope they become more inclusive in that period. The industry will become more and more widespread, and we believe that based on current trends for accessibility research and development, disabled gamers will not be left behind by the gaming industry or their local esports teams. We also hope to see fundraising capabilities harnessed as in-person esports tournaments continue to grow in popularity in the next decade.
Categorized in: Company Spotlight