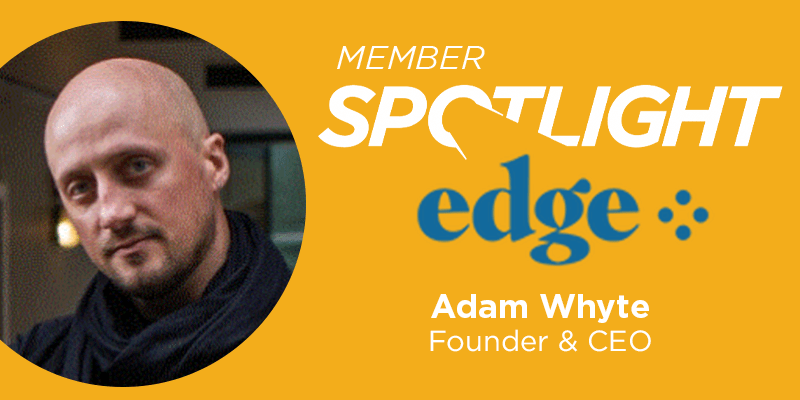 August 18, 2020
How did you get started in esports?
I transitioned into the world of esports from the world of traditional sports. I was a sports lawyer from 2009 – 2015 working with professional soccer teams like Sevilla CF, Spartak Moscow, AS Roma and Manchester City doing litigation, player contracts, and image rights deals. In 2015, during business school, I started playing Hearthstone. A lot of 20,000 games and multiple tournaments later, I realized that I was never going to be a pro. So I started representing pro gamers. They all had the same problem. The industry wasn't professional. In 2018, we decided to fix that problem with an end to end solution to help tournament organizers, teams, and agencies manage their entire back office with Edge.
---
Since you've entered the esports industry, what has been the biggest industry change or trend that you've seen?
Bigger and better brands entering the space. An appreciation that esports is not all gaming. An understanding that data is gold in this industry and those who know how to work with it will win the gold rush.
---
What work has the company done within the esports industry?
Delivery team for Ireland's EStars. The biggest League of Legends tournament in Ireland. The delivery team for EStars presents Fortnite. The largest Fortnite tournament in the United Kingdom. Delivered our tech to more than 5,000 gamers. Founded and created YANA – You Are Not Alone. A global gaming initiative in partnership with Facebook Gaming, Ubisoft, Formula E.
---
From your perspective, what would you like to see the esports industry do better?
Collect and analyze data. Pay gamers more efficiently and fairly. Implement a minimum standard of contracting and regulation so that all participants have an optimal experience. We're getting there.
---
What do you imagine the state of the esports industry will be like in 10 years?
Esports is the future of sports media entertainment. The metaverse is coming. Esports won't be what we think in 10 years. It will be much more of a hybrid between traditional sports and gaming. Indeed, I suspect with the development and emergence of new tech. The best athletes will also be the best gamers. Stay edgy!
Categorized in: Member Spotlight