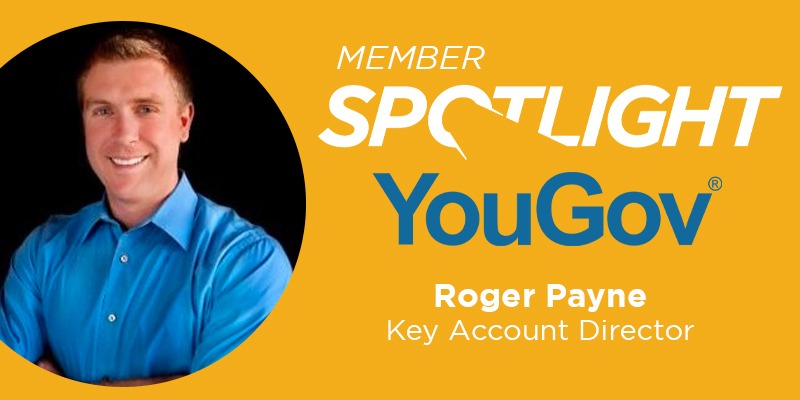 August 16, 2020
How did you get started in esports?
Being born in the 80s but earning my video game stripes in the 90s I played casually with friends yet never officially competed. Thus, my involvement in esports has officially been on the business side, beginning during my time working at agencies. Some of our clients had interests in the industry while others we consulted on entry approaches to benefit their business goals.
---
Since you've entered the esports industry, what has been the biggest industry change or trend that you've seen?
Like any new idea or activity, it has been fascinating to watch the adoption and understanding of non-players and business interests in the industry. I recall many conversations during my early brand and agency days with older executives who were adamant anything related to esports was 'silly' and 'not worth anything.' While it has taken some time, it is exciting to see how esports and gaming, in general, has permeated to the lives of a good percentage of the population. Additionally, on a pure humanity level it is great to see an activity which was, and somewhat still is, considered to be one of introverts and nerds garnering more than its fair share of popularity.
---
What work has the company done within the esports industry?
Prior to my current role at YouGov, I was leading research and measurement efforts at The Marketing Arm (TMA) for clients with investments in the sports and entertainment industries. Our work encompassed everything from coordinating deals between influencers/streamers and brands to consulting on the best ways for brands to become involved in the industry and what they should pay for the sponsorships. Now in my role as a Key Account Director at YouGov, we provide insights, trends, and research findings related to consumer behavior around activities, inclusive of esports. Brands and organizations use this information to make crucial business decisions. We've recently made some key hires on the esports team and am excited to have their help to grow our capabilities in addition to the great traditional sports work we provide.
---
From your perspective, what would you like to see the esports industry do better?
The industry is doing fairly well overall and we need the many fractions and disparate groups to continue operating in order to maximize reach and continue garnering interest. This is what catalyzes ideas and opportunities which have never existed before. However, in order for esports to drive maximum revenue, there needs to be a better understanding of opportunities and approaches between the industry leaders and business interests. Industry leaders and esports purists need to understand certain business investments need awareness, access, and unique offerings. Meanwhile, business leaders who make the investment decisions need to understand the esports industry is still evolving and not all investments will quickly return an ROI, ROO, or ROE. But like any other sport, it will take some time and continued support for the massive growth to arrive. Finally, there will inevitably need to be consolidation, inclusive of organizations, titles, and events. While the fractured world is helpful in the current growth stage, as the industry matures that will be a liability.
---
What do you imagine the state of the esports industry will be like in 10 years?
I hope the industry evolves to be a true contender in the traditional sports landscape and the players, teams, and events settle into a season(s) and organize business interests to benefit both the investors and the fans. Beginning now we see ownership groups of the Big 4 sports investing money and resources to esports both as a way to expand their business interests and reach new audiences so my other hope is there is better cross-promotion and support between traditional and new sports.
Categorized in: Member Spotlight