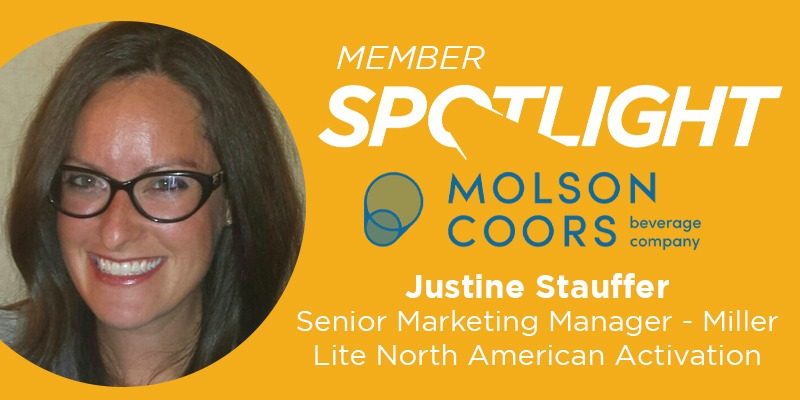 August 2, 2020
How did you get started in esports?
I got started through the wonderful world of Miller Lite marketing. I started on the brand team in October of 2018 as the brand was in its early stages of entry into esports and gaming. I was a total newbie and really fell in love with the community…it's so inclusive, honest, and a great form of entertainment. I was pumped to help fuel Miller Lite and carve an authentic space to play that ladders up to who we are as a brand. We're ultimately fans of gaming, love how it fuels genuine connections, and desire to show up as such.
---
Since you've entered the esports industry, what has been the biggest industry change or trend that you've seen?
It never ceases to amaze me in the explosion of popularity…so many angles, leagues, teams, streamers…the list goes on and on. I find that I'm learning something new every day and trying to soak it all up like a sponge. The trend is that it will continue to grow and change on the daily. Even in these COVID times, seeing the rise of game-play as a means of connecting with people virtually has placed even more emphasis on the importance of this space.
---
What work has the company done within the esports industry?
We really started by arming ourselves with knowledge and continue to challenge ourselves every day as we build our connection in this space. Miller Lite value partners who can help us think strategically about our business, but also help us create a purposeful voice. For example, Twitch has helped us carve out ownable storytelling to celebrate moderators as unsung heroes, Complexity has helped us as a strategic partner in building authentic connections, and our agencies have found creative, breakthrough ways for us to show up as fans in this space with awesome moments like the Cantroller launch. We're still in our beginning stages, but we are committed to the long haul as a means for connecting with our consumers and giving our beer a reason for being in gaming.
---
From your perspective, what would you like to see the esports industry do better?
Speaking from my point of view personally as a woman, I think there's an opportunity to build even more female inclusion in this space. Things are starting to spark and the audience is very inclusive that it feels like such a natural place to build more red threads into the ecosystem.
---
What do you imagine the state of the esports industry will be like in 10 years?
I see it becoming even more engrained in culture and cross-over with traditional sports. As teams and leagues diversify their audience and recruit younger fans, it's ripe for opportunity to make meaningful connections between them. There are so many traditional sports athletes like football players who also have serious gaming abilities, and vice versa. Lastly, I see fashion and music also playing a more critical role in the future as merch is already a hot commodity and music fuels gameplay. Esports has the capability to be the epicenter of culture, so let's all embrace it!
Categorized in: Member Spotlight