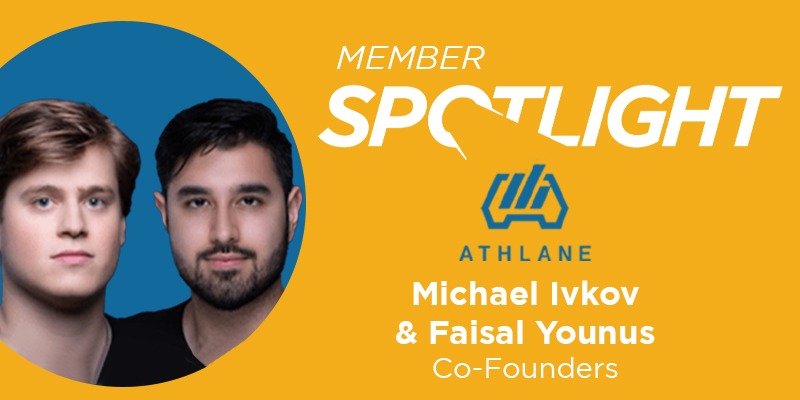 April 3, 2020
How did you get started in esports?
We got into esports by playing Call of Duty and League of Legends in high school and college. We noticed that while many sought to compete in the pros, few imagined it possible. So, we decided to build the infrastructure necessary for everyday player to compete with the best and make their career out of gaming.
---
Since you've entered the esports industry, what has been the biggest industry change or trend that you've seen?
Non-endemic brands have started to enter the esports space. Brands that have never entered the gaming space before are now tapping into esports as a way to reach their target audience.
---
What work has the company done within the esports industry?
Athlane has developed Terminal – an end-to-end esports monetization platform that gives brands, streamers, and teams the analytics and tools to source, manage, and optimize esports sponsorships. Major brands already work with Athlane launch high-ROI esports activations and optimize media spend. If your company is interested in leveraging esports as a sponsorship channel, reach out at [email protected].
---
From your perspective, what would you like to see the esports industry do better?
Esports as an industry needs to become more data-driven. Our mission is to empower casual gamers, college esports athletes, streamers, and esports teams with industry-leading technology to help them build a career out of doing what they love.
---
What do you imagine the state of the esports industry will be like in 10 years?
Attention is already shifting from conventional media to gaming. In 10 years, esports and gaming will bridge film, music, and television to become a new medium for entertainment. While our favorite streamers might have retired, today's top esports teams will persist and emerge as household names across the world – some are already well on their way. There will be streamlined pathways to compete professionally – collegiate esports will be offered with division titles across the United States and beyond, and professional esports leagues will consistently field top talent.
Categorized in: Member Spotlight