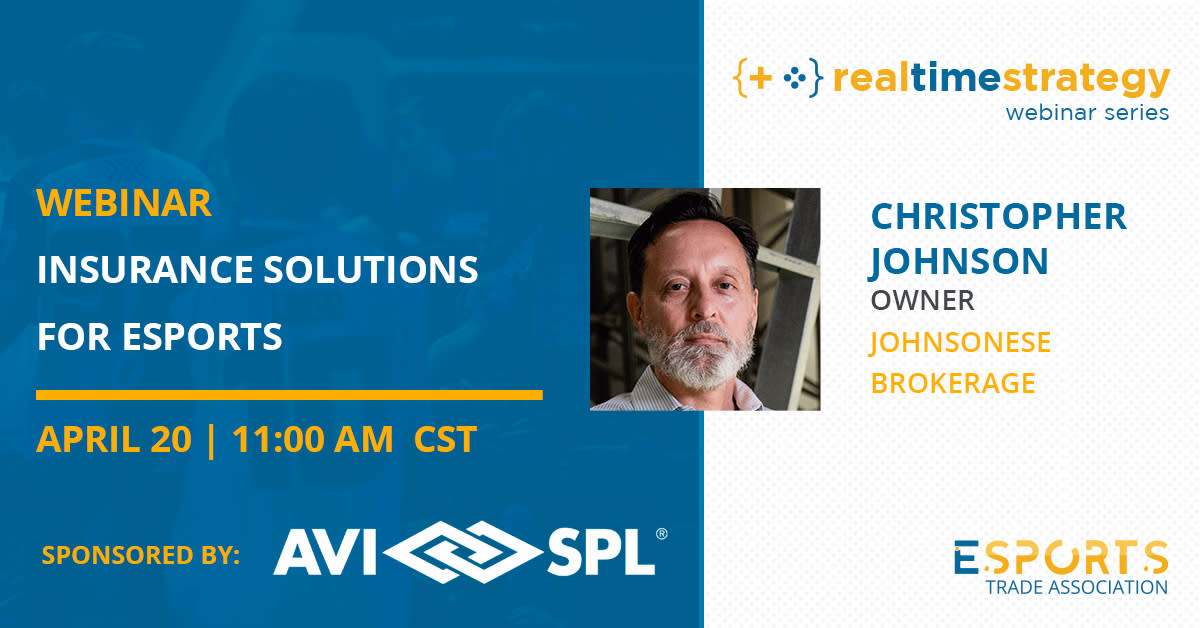 April 7, 2021
The rapid growth of esports also means that financial risks to game developers, venue owners, players, league managers, teams, and tournament hosts are growing at an equally rapid pace. Insurance can be used to mitigate the financial impact of risks such as injury, weather events, cybercrime, theft, network outages, and more.
In this webinar Christopher Johnson of Johnsonese Brokerage will provide:
Real esports scenarios of potential financial losses
Best practices for risk management in esports
Insurance solutions tailored to various members of the esports ecosystem
Guest Speaker: Christopher Johnson, Founder – Johnsonese Brokerage LLC
Christopher Johnson founded Johnsonese Brokerage in 2008. Johnson holds a Master of Business Administration degree from the University of Michigan and a Bachelor of Business Administration degree from the University of Toledo.
Johnson had 20 years of corporate experience before founding his insurance agency. This included both Fortune 500 companies and startups.
He worked as CFO for a fabless semiconductor start-up, as well as served on the boards of directors of three companies in the fields of engineered materials, software development and robotics. Johnson also previously managed a strategic venture capital fund for Ford Motor Company that invested primarily in software technologies.
Johnson is a board member of the Independent Film Alliance. He has guest lectured on insurance at DePaul University, Columbia College, and Harrington College of Design.
About Johnsonese Brokerage LLC
Johnsonese Brokerage ensures Ideas and the People who create them. Our strength is in our knowledge of, and experience with, our target markets: Entertainment, Technology, and Esports. As an independent agency, we partner with leading companies in the insurance industry to find the best insurance solutions for our clients.
Categorized in: Webinars