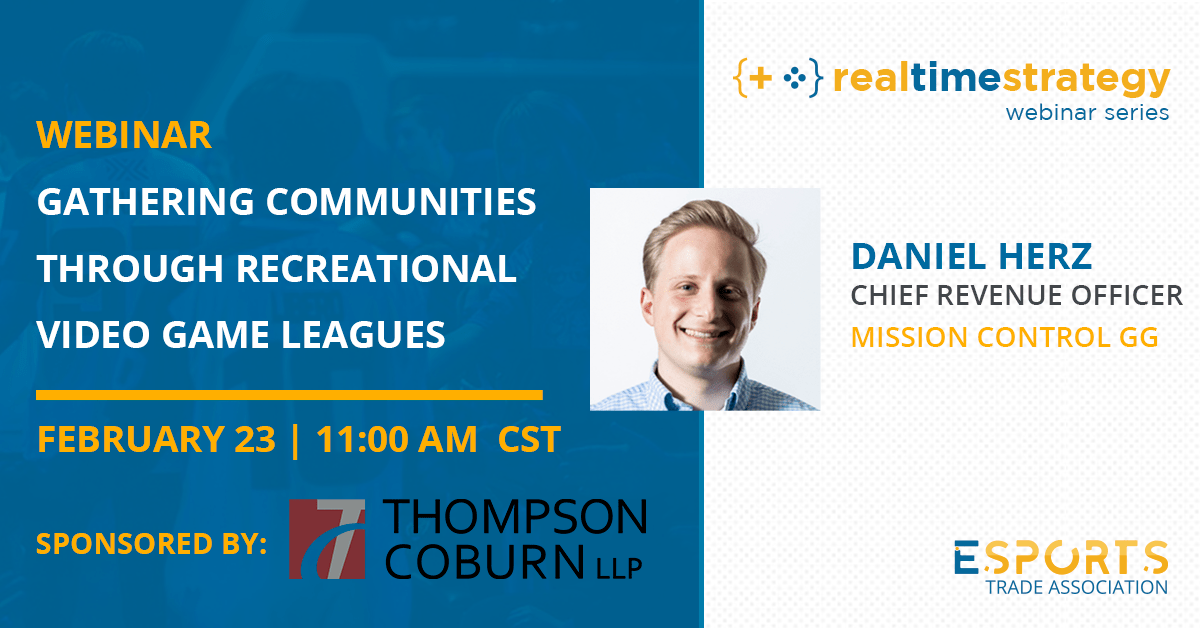 February 24, 2021
In the US 75% of households have a gamer. As gaming continues to grow, the need for structure does as well. Unlike traditional sports, gaming grew from the top levels of competition down to amateur, leaving a gap of structure for the masses. Now organizations looking to provide that structure and connect gamers of all skill levels and interests. Hear how the recreational ecosystem has continued to evolve and create digital communities especially in the time of COVID-19.
Guest Speaker
Daniel Herz, Chief Revenue Officer at Mission Control GG
Daniel Herz is the current Chief Revenue Officer for Mission Control, a company that provides organizations the opportunity to create recreational esports leagues. Daniel started his career in traditional sports and entertainment with the Denver Broncos and the City of Denver's venues. In 2016, Daniel joined the esports community with Electronic Sports League, ESL. During his time at ESL, Daniel managed all major US partners as well as had a hand in leading strategic initiatives with college conferences and traditional sports properties. Daniel was just previously Complexity Gaming's Chief Revenue Officer leading all revenue opportunities working with partners such as GameStop, Miller Coors, US Army, MSI, HyperX, WinStar, Panini and H4X.
Categorized in: Webinars