March 14, 2022
This article formerly appeared on EGR.
If what everyone is saying at gaming conferences over the past several months is true, the end of the age of slot machines is near and wagering on esports represents the next big opportunity for igaming and the casino industry.
Indeed, esports competitions are generating billions of dollars worldwide and attracting viewership that at times surpasses that of the Super Bowl. Given the enormous popularity of the video game market, it stands to reason that offering the ability to wager on competitive video game events can generate a tremendous amount of opportunity for those in the casino ecosystem, including casinos, sportsbooks, game publishers, advertisers, professional teams and players, technology platforms, data providers and integrity services.
You may be wondering why, given esports lucrative potential for job growth, investment opportunity, and state tax revenue, there hasn't been more esports wagering taking place in the United States when it is becoming ubiquitous elsewhere.
The answers expressed during conference debate seem to consistently point towards a lack of understanding about esports by state gaming regulators, sportsbooks, and casino operators. Simply stated, stakeholders need a better understanding of what types of wagering esports fans want to engage in.
Esports wagering will evolve over time, but for the casino industry to kick-start activity and learn what works, much more content needs to be made available to wager on, and reliable data needs to be provided for customers to be able to make informed wagering decisions.
To address the lack of content, less of a focus needs to be placed on large scale in-person esports events, such as the League of Legends and Intel Extreme Masters world championships which only happen a few times a year, and more focus needs to be placed on the frequently occurring, publisher sanctioned, collegiate and professional esports contests, many of which are conducted online.
Additionally, esports leagues with recognized esports governing bodies need to emerge so that the necessary framework to operate sports betting can be arranged, rules agreed to and enforced, official data negotiated, and season long pre-approvals for their events can be granted by state regulators. The resulting framework would also result in the requirement for governing bodies to partner with integrity providers to ensure competition outcomes are not fixed and to conduct investigations into alleged cheating when appropriate.
Recognizing that wagering on esports events conducted online will present unique challenges, I have advocated for regulators and the esports community to work together to identify technology approaches that ensure integrity and confidence in esports events when conducted online.
As the former head of the New Jersey Division of Gaming Enforcement's Slot Laboratory, I know that integrity and fairness issues are front and center when evaluating how to regulate new technologies.
Integrity solutions need to address issues unique to an event where participants are not physically present with one another during a contest. This includes ensuring the identity and age of contestants, the equality
of gaming equipment used, and the integrity of the software. Additionally, we will need novel technical solutions to ensure contestants are competing purely on the basis of their skill and are not utilizing outside influences or technologies.
Recently, the Esports Trade Association (ESTA) announced that it is establishing a working group comprised of video game, esports, iGaming, and casino industry stakeholders to identify and propose solutions to the issues related to the field of video game and esports wagering.
The intended goal of the ESTA's Regulated Videogames and Esports Committee (RVEG) is to create best- practice guidelines and technical standards so that competitors, regulators, and bettors have confidence in the safe operation of video game and esports wagering.
The RVEG committee will have the following primary objectives:
Education: Provide information and training opportunities to companies interested in participating in regulated esports betting or video gaming markets.

Fairness: Develop standards to ensure gaming is implemented in a manner that relies strictly on the skill of the player(s) and not external factors such as hardware or software being used.

Guidance: Establish guidelines for the conduct of in-person and online tournaments.

Integrity: Develop and support technology solutions to ensure the identity of remote players and prevent conduct that would result in an unfair advantage. This includes developing protocols and guidelines to prevent access and interaction with underage players.

Solutions: Respond to emergent fairness, technology, or policy issues regarding video game and esports wagering.

Representation: Create a forum to advocate for the fair representation and compensation of video game publishers, teams, players, and esports organizations related to their intellectual property being utilized in video game and esports wagering.

Conduct: Establish guidelines and recommend technical solutions intended to limit or prevent online harassment and intimidation to ensure a welcoming and inclusive environment for players, organizations, and fans.

Framework: Establish a strong working relationship between esports organizations and state regulatory bodies to develop a strong framework for esports wagering that includes know-your-customer compliance, integrity, and fairness standards, and to certify that applicable state gaming taxes are applied.
RVEC is intended to support the broader interests of the Esports Trade Association (ESTA) by building a framework for gambling on esports and other forms of competitive video games. The framework will address issues of fairness in regulated game design, tournament rules, infrastructure, and other concerns that need to be considered for technology companies to participate in a regulated esports wagering or
video game gambling environments. The success of this committee is sure to have a positive impact on the future of esports wagering in the United States for years to come.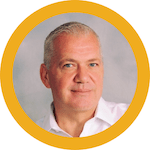 Eric Weiss | Linkedin
Vice President,
Odds On Compliance
ESTA Member

Eric Weiss is currently the Vice President of Technical Compliance for Odds On Compliance, a consulting firm founded to help gaming companies navigate the complicated world of state regulatory requirements. In August 2021, Weiss retired from the New Jersey Division of Gaming Enforcement where he held positions in Administration and Regulatory Enforcement as well as being the Director of the Division's Slot Laboratory which oversaw technical approvals of all Internet gaming systems used in the State. In 2018, Weiss was promoted to Chief of Staff. Weiss will be serving as the Vice Chair of Esports Trade Association's Regulated Videogame and Esports Committee.
Categorized in: Esports News, Member Blogs