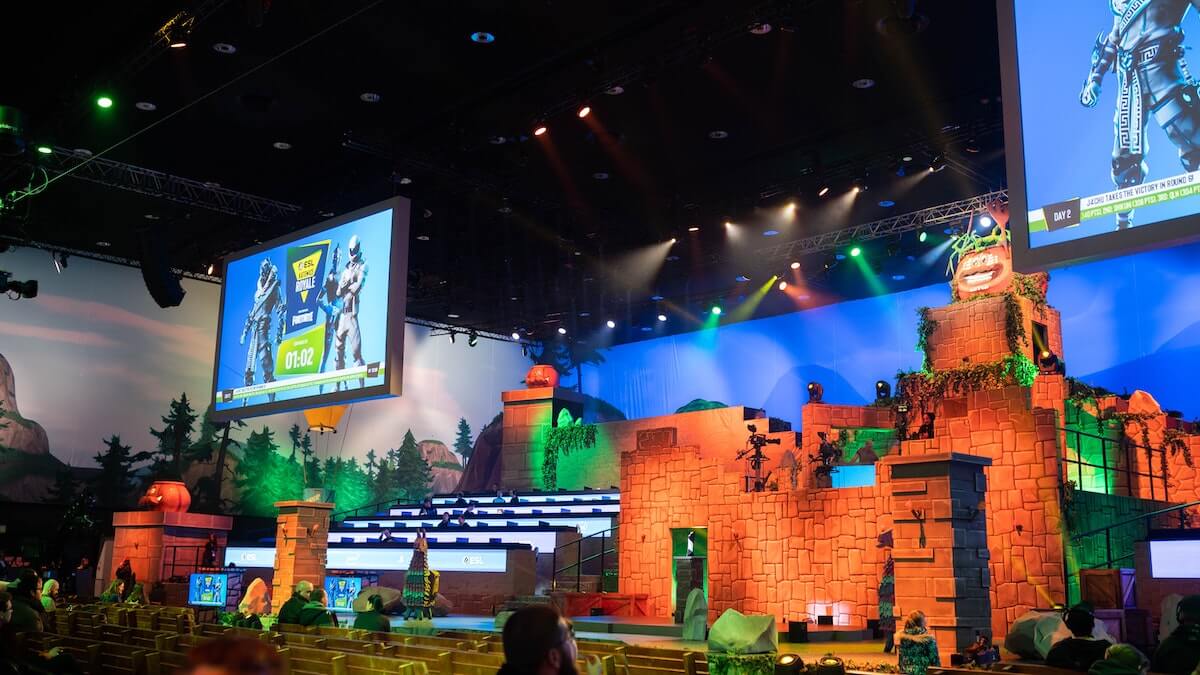 February 20, 2021
It's safe to say that we are all glad to see 2020 behind us with great hopes for normality, but also uncertainty on what the "new normal" will look like. Here are my predictions for the 2021 esports trends:
The Rise of Mobile Esports
Beginning with perhaps the least surprising forecast first, mobile esports will grow in competition and popularity for a few reasons:
Availability and awareness: Publishers have long seen this trend and have begun to develop new develop classic titles for mobile. PUBG, Call of Duty, and Fortnite are already successful FPS titles along with Clash Royale and Brawl Stars as popular choices with League of Legends: Wild Rift on the horizon. I believe that the growth in professional mobile tournaments will open the eyes to more competitors to fill the seats and stages for many more mobile competitions across the globe.
Low Barriers to Entry and Expansion: As sad as truth it may be, not everyone has a console, and far fewer own an expensive gaming PC. Far more of the population, however, do possess smartphones, especially in lower-income regions, like India. At the same time, more and more sponsors are looking to enter the esports space, with fewer properties and categories available. As new markets open, and first-mover opportunities emerge, many will fall under mobile esports to accommodate the local communities.
Mobile Natives: If you've experienced your toddler zooming and swiping through your phone photo album with the skill of a seasoned hacker, you understand this point. Younger people are more comfortable and adept at manipulating mobile devices than previous generations. This ability will make for more competitive competitions and exciting highlights, all from the palm of their hands.
Experiential Events
While maybe 6 months away (knock on wood), I do believe in-person events will come back with similar levels of attendance as pre-pandemic. My assumption is based on the observation that many aren't honoring restrictions during COVID, so I find it hard-pressed any self-quarantining will take place after. However, I do believe that the forced increase in digital marketing and remote viewing will result in more experiential activations. Viewers now have far more options to watch from home, so the value proposition must increase to leave the comfort of one's couch. Additionally, products and technologies have been innovating over the last year for this very moment. New venues are developing with this very thought in mind. I'm very excited for our industry to embrace the flexibility of digital games in live venues and shed the constraints of traditional sports and concerts in order to set the next trend.
An Increased Level of Skepticism
Many stakeholders who have entered the space over the last 5 years have come to learn that esports is not simply a magic silver bullet to engage young people who have shunned traditional television and sports. Brands who have failed to take the time to learn the communities' needs and exercise a community-first approach have been rudely awakened to this vocal audience's skepticism and Reddit rants. Gone are the days when simply promising potential will bring in a sponsor or investor. With so many similar properties, those who survive 2021 and beyond will be those who can execute and drive results. I'm excited for ESTA to assist in this trend. I want to see brands realize ROI through their sponsorships, so their marketing dollars continue to fund our favorite activities. Through the programming we have planned over the next year, I believe we will help our endemic friends execute at a higher level and complimentary experts approach the space appropriately while bringing everyone together.
Follow this link in order to become a member of the Esports Trade Association today!
Thank you,
John Davidson
Board Chair | Esports Trade Association
Categorized in: Check In With The Chair