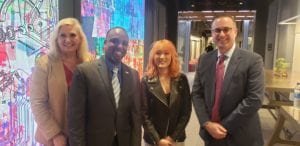 October 12, 2020
The world's leading B2B esports events and media company Esports Insider has partnered with the Esports Awards to create Esports Assemble, four days of events, networking, content, and insights over November 18th-21st.
As the leading authorities in esports business and awards, Esports Insider and the Esports Awards have crafted the Esports Assemble to showcase and celebrate every area of the esports industry and offer unmatched industry and business-focused content, and networking opportunities.
Esports Assemble will encompass major industry-leading events starting with ESI Digital Winter on November 18-19th, Esports Awards Expo on November 20th-21st, before concluding with the renowned Esports Awards ceremony on the evening of November 21st.
Categorized in: Esports News