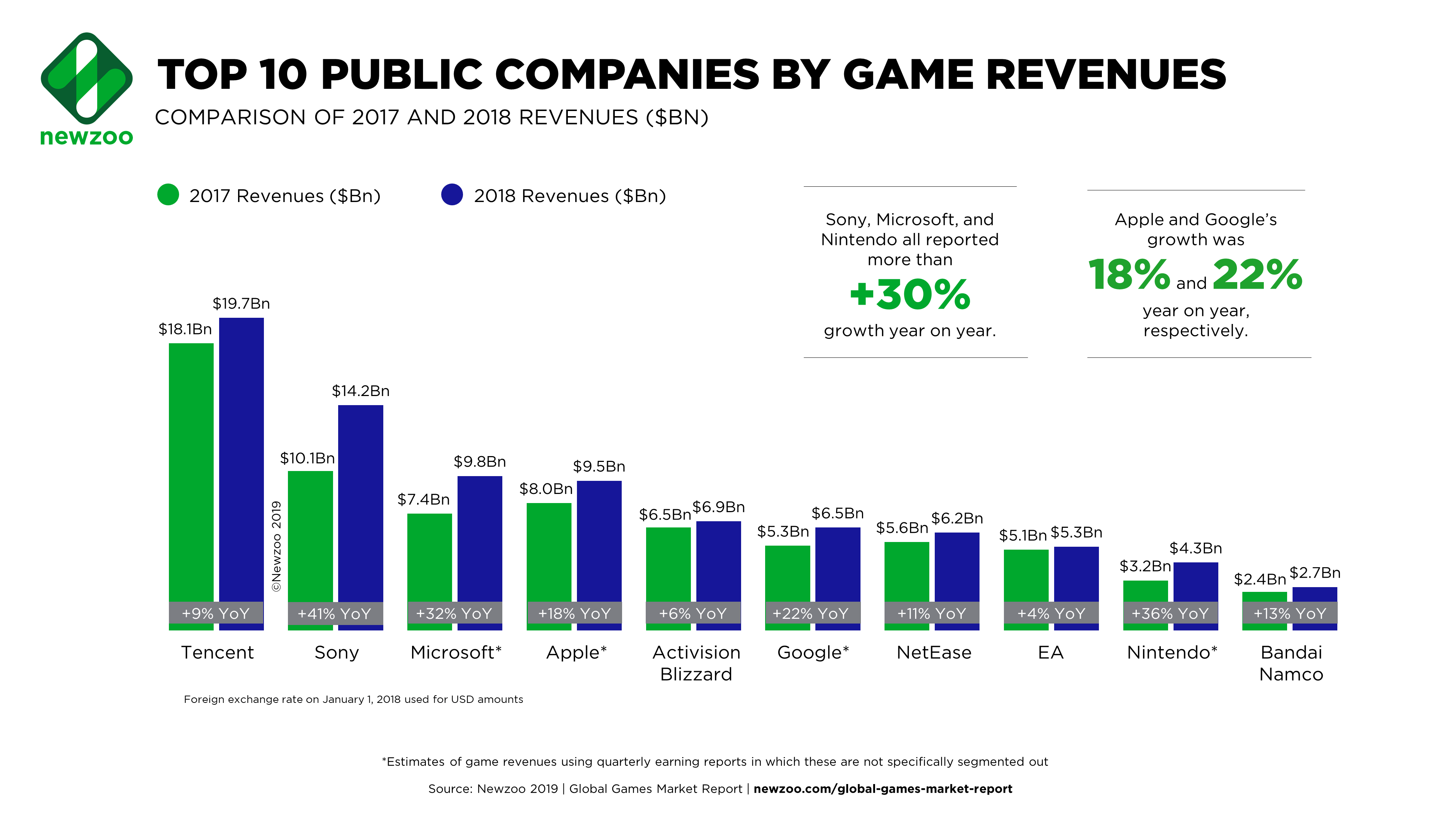 June 24, 2019
The top 25 public companies by game revenue generated $107.3B USD in 2018, the highest ever.
Tencent, Sony, Microsoft, Apple, and Activision Blizzard top the list by game revenue.
Console games account for 38% of revenue for the top 25 companies in this report.
Newzoo
has calculated the top 25 public companies by game revenue in 2018. These brands, led by Tencent
, generated a combined total of $107.3B, an increase of 16% over 2017 and the first time the top 25 companies have exceeded the $100B mark.
The top 25 public companies by game revenue accounted for almost 80% of the entire $134.9B global games market, according to the report.
Despite China's new game regulations enacted in 2018, Tencent accounted for nearly 15% of the market, earned $19.7B in revenue, and was the world's top public company by game revenues for the sixth year in a row, according to Newzoo calculations.
Console led growth for the top 10 companies on Newzoo's list, and it should come as no surprise that the revenue increase originated from the top three platform holders—Sony, Nintendo, and Microsoft.
Categorized in: Esports News